Relationships have definitely changed a lot over the years!! Today's couples (on average) have dated for 2+ years, lived together, talked finances, and 35% even own a pet together!
What's your pre-wedding living situation? Are you taking the traditional path and waiting until after the wedding to move in together? Or jumping on board with the the modern wave of pre-proposal cohabitation?
Photo by Carolyn Jorgensen Photography in Alburtis, PA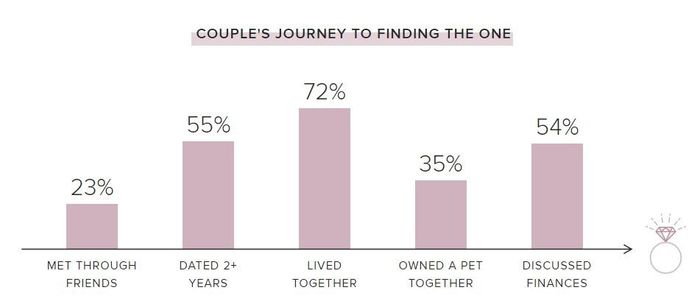 Next Question: Wedding Attire: Modern or Traditional?
Back to the Beginning:
Modern or Traditional?