What style do the guys have in mind? Will the groom stand out in something different, or are they going for a fully uniform look?
Matching?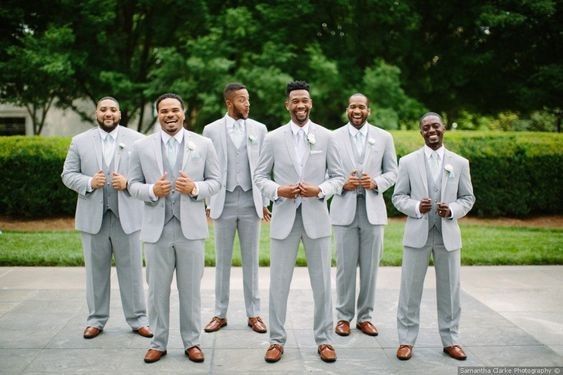 Photo by Samantha Clarke Photography in Atlanta, GA
Or Mixing It Up?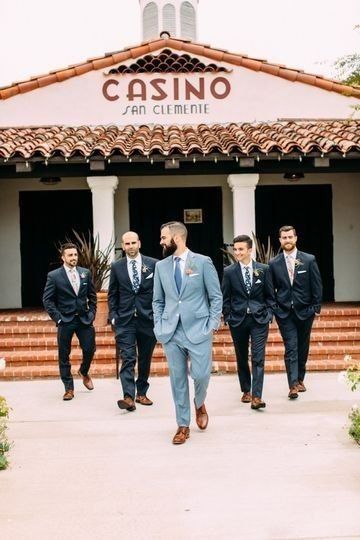 Photo from Friar Tux in Las Vegas
Next Question: Bridesmaids Dresses?
Back to the Beginning: Matching or Mixing It Up?