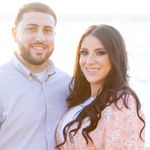 Hi everyone! We post pined our December 26th 2020 wedding to August 2021. I'm just wondering how wedding planning has been going for August brides 🎉🍾❤️🥂
Show all
Just Said Yes

August 2021

August 29 here! We got engaged on July 4 and I started planning about a month later. It's been going pretty well so far. I have the venue, caterer, and photographer. Doing engagement photos October 19. Next up on the list is booking the DJ or band, florist, and cake.

Guest list will be around 130. My family is huge, so it's hard to go much smaller than that. If things are still bad next year, we'll probably do a super-small ceremony and then move the reception to a later date. I'm from Boston and we're getting married on the North Shore right on the ocean, which I love.

Just Said Yes

August 2021

Things are going great. We have quite a bit done.
-Church
-Reception Hall-Catering-Photographer-Videographer -DJ-Hair-My dress I am working on getting bridesmaid dresses and we are trying to figure out our guest list.

Just Said Yes

August 2021

Anyone else panicking about covid and their August wedding? We are August 15th 2021. I was feeling good at first but now I'm worried . We are planning for only 50'people but half international

Just Said Yes

August 2021

Reading all these comments and I'm just thinking what a bad planner I am. I know I should be planning but it's so hard with everything going on and I just need to know that it'll be safe for all our guests to join us. We haven't done ANY planning...

Just Said Yes

August 2021

I feel like it's gone pretty well! I have several things already to go for the wedding day! The wedding store we were at yesterday, said that we were ahead of the game and they like that lol. Wedding Wire has helped me out a lot, I didn't know where to start from when we first got engaged.

Just Said Yes

August 2021

August 22, 2021 wedding here! Booked Venus and all out venders. Had a moment yesterday. Looked at my moms veil and it just isn't pretty. But I wanted to wear it. I have no idea what to do. Any suggestions??

Just Said Yes

August 2021

We're having it 08/28/21! So far we have the vendors and the venue booked, my dress and my fiancé's suit ordered, and wedding night hotel. We are trying to figure out where to have our hotel blocks. Our venue is about 2 hours from the airport and our family lives right between, so we were thinking of hotels near our family.

Just Said Yes

August 2021

It's going well for me. The only difficulty I experienced was selecting a date that was available for my vendor (they were really booked up for the month of August).

Just Said Yes

August 2021

August, 21, 2021 we are sooooo ready to be married

Just Said Yes

August 2021

Our wedding was moved out to August of 2021 planning is still happening as we have had to change around vendors and the venue but all in all Im happy to see traction in this. My fiance and I are sooo ready to united in marriage.

Just Said Yes

August 2021

View Quoted Comment

We are planning to host 50 guest as well. Ive had to down size a lot but over all still looking to have a great time and marry my best friend

Just Said Yes

August 2021

I've got my vendors picked and the venue, just working on getting the money to book them. My dress was ordered and came in from Italy. I'm so glad I ordered it as early as I did. I wasn't sure how long it would take. We're just paused right now til I can come up with the funds. Currently working 3 jobs to pay for everything. Fingers crossed!

We have found our venue and agreed on the big stuff. Having a small intimate wedding so I am praying everything goes smooth.

Just Said Yes

August 2021

View Quoted Comment

I agree! That part is hard. My fiancé and I were going to go to Hawaii but that's up in the air. We decided we're going to wait until February, we're getting married August 28th, to make any final decisions. We agreed that if it still seemed uncertain we would take a long weekend somewhere and then have our true honeymoon on our year anniversary. That way we could truly relax!

Just Said Yes

August 2021

View Quoted Comment

Don't stress! It sounds like a lot of us here were 2020 brides who had to move their original date, so they'd had some planning done beforehand. And the main reason I jumped on setting a date so fast is because my fiance and I are both a bit older and want to start a family asap.

What I am trying to do is start with the big things that are date dependent... so the venue, catering, photographer, and DJ/band. Things that if they're not available on that date I'd need to book someone else. Then my second-tier is going to be things I need ready for that day but that don't require someone to have that day set aside just for me, like the cake and flowers. Once all of that is taken care of I can do the fun things like dresses.

Once you book the venue it all sort of starts to fall into place. It's stressful right now because none of us have any idea what the covid situation will look like next August, but I've been trying to look at the wedding as a big party I get to have with everyone I love as sort of a "reward" for getting through this social distancing time. And even if it ends up having to get pushed back to 2022, it's still going to happen and it will be great whenever it does.

Just Said Yes

August 2021

View Quoted Comment

I was very fortunate that all of my vendors and venue were available that day. i am so worried this is going to happen again. i dont think i can handle another reschedule. in our state

Just Said Yes

August 2021

In our state we are only aloud to have 25 people for an indoor gathering. i may lose it

Just Said Yes

August 2021

View Quoted Comment

August 7th 2021 twins! I would 100% agree with that! I heard good things about the all inclusive packages through Costco.

Just Said Yes

August 2021

It's been a breeze. But still remaining cautious. We got the venue, florist, DJ, Photographer/Videographer and dress. Still got many things to check off. Awaiting for the day!

Just Said Yes

August 2021

Hi! Wedding planning is going! Getting everything set in place. We have our center pieces ready but the question is, should we hire someone else to help us put out the center pieces? I want all our guests to just come to the wedding, not help out. I just don't know what to do. Suggestions?
WeddingWire celebrates love
...and so does everyone on our site!
Learn more
Groups
WeddingWire article topics