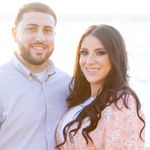 Hi everyone! We post pined our December 26th 2020 wedding to August 2021. I'm just wondering how wedding planning has been going for August brides 🎉🍾❤️🥂
Show all
Just Said Yes

August 2021

I have our venue, catering, photographer, videographer, officiant, our wedding bands, my dress, his suit, our officiant, our favors and my MOH has her dress. With appointments and remote learning with my kids I feel like I haven't had time to think wedding this past month.

Just Said Yes

August 2023

I'm an August 2021 bride to be. Planning is going great! We've toured a lot of venues. Going to keep the wedding count small under 100 guests and do a Live Stream as an option. I'm open to other ideas too if you'd like to share! Thanks for connecting!

Just Said Yes

August 2021

Almost 100% booked. Started planning about a month or 2 ago and have venue, officiant, dj, limo, dress, brides maid dresses, my wedding band booked already. I just need the tuxes, flowers, cake and honeymoon I believe!

Just Said Yes

August 2022

View Quoted Comment

Live streaming - That's a great idea!

It sucks if you have a small guest list because now the only good wedding venues left are the ones with insanely huge guest minimums of 150pp or more. Otherwise everything else is still easy. It's just venues that are hard to come by now.

Just Said Yes

August 2021

Struggling to book the venue right now! But we do have engagement pictures! Save the dates! And color schemes

We did a mini wedding on 08.08 and doing wedding #2 (renewal of vows and reception) on August 7th.

Everything is going swimmingly for us! I've had way too much free time on my hands and already have all of the decorations bought, most of our vendors, I even already made the outdoor ceremony floral arrangements! Are ceremony and reception venue don't allow real flowers outside I guess so that they don't pollinate their flowers? Anyway look at these Beauties I made from Dollar Tree flowers!

I've managed to save so much$ on D.I.Y.ing alot. We're having a small wedding so I'm able to create and cook a simple menu. Just looking for a way to get a hotbox to transfer the food so it stays warm. Fortunately our venue is only 20min away!

Hi all you beautiful Brides-to-bes!!

August 21, 2021 is our wedding date. So far we have the venue, photographer, videographer, dj, Event designer, our food/beverages are being provided through our venue. So far the process for us has been pretty chill and very enjoyable minus my search for a Day-of coordinator. I am looking forward to continuing planning and enjoying our engagement.

Just Said Yes

August 2023

View Quoted Comment

I was thinking of setting up a fund account when I send out invites so guests can contribute to the honey moon and then book a honey moon then. Also traveling during the week allows you to save a lot on hotel costs and airfare.

Just Said Yes

August 2023

Question...is everyone keeping the wedding size small -micro or is anyone doing a guest list over 100?

Just Said Yes

September 2021

Planning is going well!

We've decided to have our ceremony at a greenhouse garden & our reception at our house . We are doing a big tent over looking out pond and willow trees & we're going to doll it up with rustic farm tables, bulb lights, draping and more!

We've booked our caterer and we went with bbq bringing out the smokers and all! Eating ribs in my wedding g dress has always been a dream of mine

Now on to smart decisions of center pieces. .... August perennials ????

Hey ladies, well since I had to postpone my June 14th wedding this year we picked a new date of August 29, 2021 but still have not confirmed with venue because they have not reopened yet. 😔 Florist and photographer booked already. Still need to make deposit on bakery and limos and find ceremony venue. I'm just stuck right now because we haven't been able to solidify our new date with venue and don't want to put another deposit down on another venue. Definitely considering a plan B if next year is like this year. Good luck to all you future brides and the planning stage. 😊

We are all done with our planning and have everything set up.


........now I don't know what to do with myself lol 🤔

Ours was postponed to August 4, 2021 everything is already to go just need to do Photoshoot but hard with COVID right now just finishing paying off the Vendors

August 22, 2021 is our date. Planning has been going smoothly. Already booked my venue, photographer, florist, haven't booked my DJ yet. FH is mixed between picking one of two vendors and it's driving me nuts but my girls have tried on their dresses and are in the process of purchasing them. Found my dress and just waiting for it to be delivered in December. Sent out save the dates already. Working on picking out invitations right now. All and all everything is going well despite the craziness in the world right now.

All in all not too bad- we've only had one huge hangup so far in that our wedding venue we had booked went under because Covid killed its busy season- but things aren't as jam packed booked as I had expected them to be with two years worth of weddings crammed into one season, so we're hopeful about finding a replacement venue that we love.
The weirdest thing I'm running into right now during the Covid wedding planning is that there seems to be only two schools of people who want to give you advice: Group A) who wants to know every little detail and questions why you don't have everything figured out yet "It's less than a year away after all!" and when told that there are still a lot of variables and what-ifs to consider they assure you "Oh it's absolutely gonna be all over by then, theres no way!" and Group B) who upon hearing you're attempting to plan your wedding for next summer spouts nothing but doom and gloom and assures you that any planning you do is pointless "Why get your hopes up just to be disappointed? Better to just have a small elopement and save all that money. It's the smart thing to do."
Edit: Seeing a lot of people struggling to find venues on here and I highly encourage looking a wineries and family owned farms in your area! They may not always be listed on the big websites like WeddingWire or The Knot but honestly we've found the absolute cutest venues whose schedules are wide open!
August 21, 2021 bride here! (as soon as we find our replacement venue)



Hello, 8/21/2021 Here!

I started planning early due to the 2020 weddings being cancelled and moved to 2021. Our wedding is in Sister Bay, WI. A very little but big touristy area. So I am having trouble finding a reasonable deal for a florist and for transportation. The cheapest florist wants $35 for a wrist corsages (MIL, God Mothers, Grandmas), $25 for a boutonnière, $250 for my bouquet, and $175 for a bridesmaids. (Might be making our own bouquets and just buying corsages and boutonnières. Transportation for 2 hours of service, plus about 1.5 drive time in total, they want $700 plus tip and tax. We just need a ride from hotel to venue which is about 1 mile away.

But otherwise I have done: Caterer, DJ, Beverage Service, Photographer, Videography, Officiant, Hair, Hotel/Hotel Blocks, STD's went out already because it is a 2.5 hour travel wedding for my side, Outside wedding so tent/chair/linen rentals, my dress.

Working on center pieces now,

Other things that need to be done:

His ring, transportation, flowers, invitations, wedding certification, unity setup, alterations once dress comes in, signage, cake, decorations and probably other stuff I can't think of right now.

But overall it has been a fun and nice process. No regrets or stress here right now. I just pray for no rain and a sunshine beautiful day.

View Quoted Comment

Our guest list with kids and plus ones is 325.

Just Said Yes

August 2021

View Quoted Comment

Oh the UP is beautiful this time of year. My fiancé and I actually went up there this August for a little long weekend and it was so nice!
WeddingWire celebrates love
...and so does everyone on our site!
Learn more
Groups
WeddingWire article topics