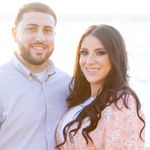 Hi everyone! We post pined our December 26th 2020 wedding to August 2021. I'm just wondering how wedding planning has been going for August brides 🎉🍾❤️🥂
Show all
We don't have a reception and we are doing a small wedding in Colorado (: I'm assuming by august 2021 there will not be a vaccine that is available for everyone yet. Everything has already been planned and we've already booked our flight and hotels. I've also got my dress already! (:

Just Said Yes

August 2021

We were supposed to get married in june of this year and now we are getting married August 14, 2021. At first i was really upset, now i am actually happy it was pushed back. I feel less stressed and ibfeel like i have more time to plan things exactly the way i want without worrying about covid too.

View Quoted Comment

Ours is i believe less than 20 people right now. Or at least that's how many people we invited and that includes everyone's plus one. Most have not RSVP'D yet but we wanted to make sure that only immediate family and 2 close friends were invited.

View Quoted Comment

For the ride if you just need something short you could just have an uber. I think there are options on like if you want something fancy. That could have been lyft but it would be a much cheaper option than looking for a limo. Also if you don't state your reason why you want to rent it you could get a better deal. Lots of people charge more money if you tell them it's for a wedding.

View Quoted Comment

Hi,

That is an option, but I have 9 girls in my bridal party, plus my mom. So 11 people. The guys have 9 total too.

Every limo service asked me what for, how do I go about not telling them for a wedding. Just transportation is needed?

Just Said Yes

August 2023

View Quoted Comment

Have you already sent out your invites with RSVPs? I'm just curious what the response has been. Or are you going to wait until next year to send the invites?

Just Said Yes

August 2021

August 15 2021 bride. I have my venue booked but everything else is a struggle!

Just Said Yes

August 2022

Our date is August 28th! Planning has been okay so far, we have our venue and caterer but still looking for an officiant, a photographer, DJ and Bakery for the cake. After reading some replies I'm wondering if I'm a little behind!

Just Said Yes

August 2021

August 22nd 2021 bride here!! Planning has been alright! We had to compromise on our date for the venue we love since a lot of 2020 weddings have been postponed! We've booked our venue, florist, DJ, hair and make up! We still have to find catering and a bakery for a cake! I've decided to make my own invitations and center pieces! We're balling on a budget over here so a lot of stuff with be DIY!

Just Said Yes

August 2021

Pretty good for us! Our wedding is in August of 2021 and we are just now sending out Save the Date cards!

Just Said Yes

August 2021

Just Said Yes

August 2021

So far so good the anxiety and stress hasn't kicked in yet

Just Said Yes

August 2021

August 27th 2021 only been a few weeks since we decided to get married (i say decided cause we are a blended family with 7 kids and 14 years together) first 24 hrs i had the venue, rings bought, dress appointment, tux ideas, and the wedding party together. What can i say 14 years in the making. Still alot to do!!

August 28th 2021 will be our wedding day! We've crossed off all of our big things on our list such as photographers, videographers, venue, catering, DJ and engagement shoot. Im glad I started calling/researching literally the day after I got engaged because so many vendors are booked for 2021!

Just Said Yes

August 2021

I doing well. My venue has been picked (halfway paid off), found my dress, bought my maid of honor dress (it's my daughter), now just tryna get the rest finished. The guest list has been the tiring part of the whole process.

Just Said Yes

August 2021

View Quoted Comment

I'm planning on 200 people for august 2021. If covid doesnt allow it I'll do a small ceremony at home with and move the reception to another date.

Just Said Yes

August 2022

View Quoted Comment

Mine is about 150 but it is an outdoor venue. The reception will be in a pavilion that is open. We are still going to play it by ear and will cut the list if the situation doesn't get better

Just Said Yes

August 2021

August 28, 2021 is our date! For our place for the ceremony, DJ, Theme, Colors and some decor already! Working on guest list and getting addresses now. Going good but totally overwhelming.

Just Said Yes

August 2021

Planning is going well so far! My wedding is August 13th, 2021. I just signed the contract for my DJ and we have the venue and photographer. I also bought my dress Saturday. Im having such a hard time with bridesmaid dresses. They will be wearing black! I cant decide if I want all the same dress or to mix and match black dresses. Anyone else doing black as their bridal party color?

Just Said Yes

August 2021

View Quoted Comment

I'm August 13th! Where are you from, maybe I can help?
WeddingWire celebrates love
...and so does everyone on our site!
Learn more
Groups
WeddingWire article topics