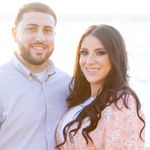 Hi everyone! We post pined our December 26th 2020 wedding to August 2021. I'm just wondering how wedding planning has been going for August brides 🎉🍾❤️🥂
Show all
We have all the vendors booked. I have started making the centerpieces. Doing all the decorating myself. My venue is providing the catering. Still looking for dresses. We have bought the ring pillow, guest book, favors and bags. It has been more fun then stress. August can't come fast enough. #ONCLOUDDAVIS 08/08/2021

Just Said Yes

August 2021

View Quoted Comment

That's my wedding date 😊. We have the venue and they're taking care of a lot. They made this process much easier. I have my dress and maid of honor dress. Pick the suits out for the guys. I just have to order my guest book, place cards, my shoes, jewelry....all the little things. I'm just waiting for the months to fly to see how everything comes together and marry my honey.

Just Said Yes

August 2021

View Quoted Comment

That's our wedding date too! What a coincidence! Are you moving forward with planning for this year or pushing it back? I've been circling like crazy I don't know what to do we have people from out of town coming so it's just stressful as you can imagine but I know I not the only bride going through this

View Quoted Comment

Hey. Yes we are going forward with our wedding plans. I cut our guest list in half and we are going to have a small intimate wedding. Dont stress Love. Do a little at a time and make sure to stay on budget and keep your checklist with you everywhere you go. Congratulations

My wedding was changed to July 2022 and Iam almost done getting it together

View Quoted Comment

😀😀 Yes. I have the little things left to do now myself. I have ordered all table covers, chair covers and napkins. I have done all my centerpieces and have boxed them up. We are personalizing e everything. And I am enjoying the whole process. Congratulations to you and your honey

Just Said Yes

August 2021

View Quoted Comment

I think I have been on Etsy morning, noon, and night. Lol just shopping around seeing the many options I have. My wedding venue actually took care of a lot of things for us...such as, centerpieces and decor. Congratulations to you and your lover!! We're almost 5 months away...I'm sure you're just excited as I am!!

Just Said Yes

August 2021

We have a few vendors left to pick , like our cake , dj and videographer.

Less than 6 more months until my wedding! So exciting!

It's going great everything has been booked. Now time for engagement photos and making sure all of our hard work is perfect for our big day. We are ready for August 7th.

August 7th here! Second times a charm 😉 completely changed everything since we moved states over the pandemic. Original wedding date was Sept 2020 in Santa Fe, now we're having it near our new home in Colorado! Still need to book DJ, videographer and cake. The second time has been much easier since it's not as much of a "destination" for us. It's also much more toward my original dream of a mountain wedding. Everything happens for a reason 💜

Just Said Yes

August 2021

Stressful we just had a baby and kinda forgot to keep planning

Just Said Yes

August 2021

It started out doing great. Until I started helping my youngest daughter with her June 26th Wedding. Now I am looking for a cater that will help us do up an authentic medieval meal. But I want it too look like a medieval market.

It has been stressful and very busy ,but I have managed to get almost everything done. We have 9 more days until the big day!!!

Just Said Yes

August 2021

View Quoted Comment

Stressed because of Covid and I'm 20 days out 😩😩

View Quoted Comment

I know the feeling, I am 6 days out and I had a bridesmaid drop out because of COVID. Everyone in her house has it. My maid of honor is freaking out about walking down the isle with a guy she does not know because she has no clue where he has been or who has been around. I am stressing out over everything being messed up.

Just Said Yes

August 2022

Just started with planning everything. I already have the venue reserved and asked our Pastor friend to perform the ceremony.
WeddingWire celebrates love
...and so does everyone on our site!
Learn more
Groups
WeddingWire article topics