Oh the dreaded guest list... it's one of the toughest parts of wedding planning and can have a big impact on everything from your venue size, to your budget, to the number of favors you need to order! It's a tricky balance trying to keep everyone happy, but at the end of the day - not everyone can make the cut. ✂️✂️✂️
So it's time to share - who made your list??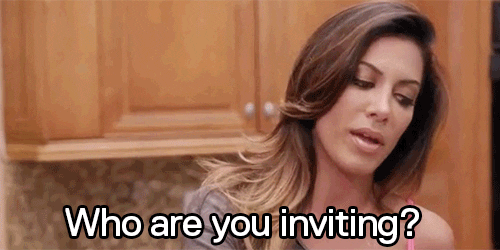 First question.... are you inviting kids? Did you have a cut-off based on age, or did you go adults only?
Next Question: Are you inviting cousins?