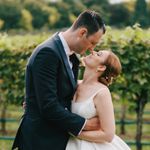 Rosie
my name is Rosie, and I live in Sydney Australia. I love coffee, wine, whisky and the colour pink. My partner Scott and I got engaged in April 2020, when... View More
my name is Rosie, and I live in Sydney Australia. I love coffee, wine, whisky and the colour pink. My partner Scott and I got engaged in April 2020, when our state was in full lockdown! We're getting married at a vineyard in the Southern Highlands in February, having postponed from September!
Happily married 🎉
February 26, 2022

Show Us Your Bands!
Rosie
, on December 6, 2021 at 7:25 PM
I want to be flooded with beautiful wedding sets! Show me what you bought! Here is mine, it is a custom-made rose gold band with diamonds and tiny peach sapphires to match my rose gold, diamond and...