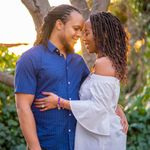 Robyn
Pintrest-Obsessed Bride to be - looking forward to my journey from Miss to Mrs.
Happily married 🎉
June 6, 2020

What do you call your Mother in Law?
Robyn
, on July 13, 2020 at 1:01 AM
I'm having this unexpected inability to call my mother in law "Mom". Like it literally refuses to roll off my tongue. Lol! My MIL is so sweet and we talk on the phone and email all the time during...