I started a discussion
1089 days ago
1 pt
Invites
Help me please. I am trying to figure out the time to send invites. I want to mail them tomorrow. My mom thinks it's too early. I want responses by September first for a October 20 wedding. Help me please. Should I mail them tomorrow or wait little...

I started a discussion
1187 days ago
1 pt
Bridal shower
I don't think my first one posted so writing again. I'm having a beach themed wedding. My colors are lavender, robin egg blue and cream/ivory. I like tropical type things but mostly pineapples and flamingos. What types ideas do you guys have for a...

I participated in Nyikee's discussion
1187 days ago
3 pt

I earned a badge!
1221 days ago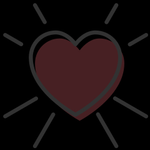 Socialite
You have lots to say, and our members are listening. You've taken part in 10 different discussions and gotten our community buzzing.
View more