14 Reviews
Recommended by 100% of couples
Quality of service

5 out of 5 rating

Average response time

5 out of 5 rating

Professionalism

4.9 out of 5 rating

Value

5 out of 5 rating

Flexibility

5 out of 5 rating
Awards
7 User photos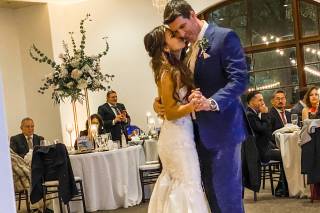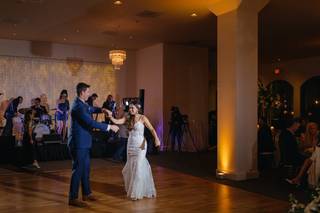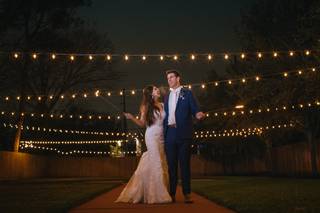 + 3

photos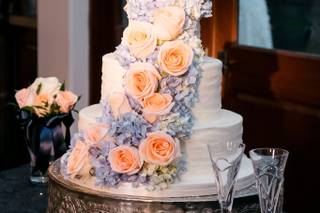 Allie S.

Married on 04/09/2021

Beautiful and Helpful Venue

Our wedding was absolutely beautiful, and the onsite event director Jennifer helped us think of everything we need to make our day perfect. She was crucial in keeping us on time with everything, and it was great to have her there. The Wynden is a beautiful place and the food is amazing!

Samantha L.

Married on 03/13/2021

The Perfect Venue and Best Planning Experience

Our wedding was absolutely perfect! We had so many compliments on the food (a huge deciding factor was that the restaurant Masraff's would be making the food). We used Pam at the venue as our day of coordinator, and she was AWESOME. She answered every question and email promptly, made sure the day ran effortlessly and smoothly. Our guests had the best time. We loved holding the ceremony outside at the beautiful gazebo and courtyard and having the reception inside. The dance floor and the lights in the background were a great touch. All our guests had so much fun hitting up the bar with our signature cocktails and dancing the night away. It was the perfect day!

The Wynden's reply:

Thank you so much for the lovely review! Your wedding was beautiful and we are so happy you and your guests had such a great time! We wish you both a lifetime of love and happiness!

Miranda R.

Married on 02/13/2021

The venue was perfect for our guest count and we enjoyed adding special pieces to each part of the location.

The Wynden hosted a very entertaining wedding for us. The food was way better than we could have hoped for (Masraff's restaurant is the owner of this venue). Pam sent us a preferred vendor list that made planning very easy. Our family and friends loved the bar staff and we had so much room to dance even with the band and stage set up. Seriously, the best day of our lives!

The Wynden's reply:

Miranda,

Thank you for your kind words! Your wedding was so much fun and we loved working with you and Jeff to ensure a memorable evening.

Best,
Pam

Are you interested?

Send a message

Sydney R.

Married on 02/10/2021

Dreamy Garden Venue

Jennifer and the whole Wynden team were absolutely amazing. The planning process was very easy and organized. My wedding and reception were beautiful and flowed seamlessly thanks to the Wynden Team!

Ana H.

Married on 01/12/2019

Amazing venue!

Where do I begin! The staff is wonderful, we worked with both Jordan and Dani. We also got to meet Russell Masraff which was so nice of him to come out and introduce himself. He was very personable.
The food - OMG! Not only did we leave the menu tasting so full and so unbelievably satisfied - our guests did too! Every single one of our guests mentioned how delicious the food was and how it was unlike any other wedding dinner they have had! Which made us feel special!
The venue itself, the space, the gorgeous COURTYARD! Just loved everything about this venue. It is so spacious, you can do so much with it and you can have the best of both worlds - we had our cocktail hour in the beautiful courtyard and then guests made their way inside for dinner and dancing. There was enough space for the buffet to be in a separate room, enough space for our photobooth, a couple cocktail tables were moved inside, we had a banquet table at the entrance, our cake table had a great space. The options are truly endless here on what you can do in this space and how to decorate it. We really could not have picked a better venue to have our wedding that took place a couple weeks ago - on Saturday 1.12.2019. The weather was perfect and even if it would have rained Jordan and her team as well as my wedding coordinator had a plan "B'". We really appreciate the Wynden for perfect wedding day.

Cambria

Married on 12/29/2018

Fabulous Experience

The Wynden is set in a serene area close to a plethora of hotels, shops, and restaurants. The venue is beautiful with ample parking for guests. Most importantly, the staff is on point! Masraff's handles all of your catering needs...and let me say, the food is amazing! It is a gem in the heart of the city!

Marisol

Married on 10/13/2018

Dream Wedding at The Wynden

After months of searching for the perfect venue for our wedding reception we were very happy when we finally found The Wynden! We held our reception at the Wynden on 10/13/18.

My husband, mom and I did the walk through on a Saturday afternoon, immediately after arriving, we were met by the nicest person in the world, Dani Meador, the events manager. She was very helpful in answering all of our questions and going through the package options with us. Not once was she pushy/rude or got annoyed at our questions (we had already done a couple of walk-throughs at other event venues that we wrote off right away) and we felt very at ease with her. Towards the end of the walk through we had already made up our minds and knew we had to have our wedding at The Wynden. We still had two other event spaces we needed to look at but none compared to The Wynden. We loved the fact that Dani and Russell were able to work with our budget and we booked The Wynden for our reception!

We had our taste testing about a month before the wedding and Russell came out and introduced himself and was able to answer all of our questions. We truly felt the Masraff's love! The food at the taste testing was amazing and I even joked that I would need a second dress the night of the wedding so that I could eat all the dessert I wanted!

Cocktail hour was held outside, luckily the weather cooperated! The bar was set up at the gazebo and the drinks were flowing and the passed appetizers were a hit! We did dinner buffet style and it was set up in a separate room, Dani and her team helped controlled the buffet line and made sure everything went smoothly.

The food! the food was the best part! I never believed other brides when they said that they didn't get to eat the day of their wedding but now I see how it's easy to not eat, but Dani made sure we had a plate of food and I definitely ate. We also had a dessert bar, but I unfortunately didn't get to eat all of the desserts we had as I kept getting pulled away! We got so many compliments on the food. To this date we continue to get messages about the food.

My husband is Filipino and I am Mexican, we wanted our bride and groom drinks to give a nod to our culture. Mine was a prickly pear margarita and his was a calamansi sour. We sent Dani the recipes and the bartender worked her magic and did an amazing job at mixing them. (we tried recreating the calamansi sour on our own, but the bartenders did much better job than we did).

Having Dani as the day of coordinator was a huge help! We knew we were in good hands and completely trusted Dani with a lot of the decisions. She is awesome at communicating and answering questions. She was able to help us get a great package for the DJ/Photobooth and other extras. (which BTW the DJ was amazing). I truly do recommend The Wynden for weddings, events, etc... You will be in great hands. Another plus of having your wedding/event at The Wynden is you can always visit Masraffs after if you are craving the food! We are actually thinking of going to Masraffs for our one year anniversary. (yes we take our food seriously and even though our anniversary is next year it doesn't hurt to plan ahead :)

Jenny

Married on 01/28/2017

Our experience with the Wynden was awesome! Ginger was very helpful in planning the entire reception and working as a super organized wedding coordinator during the reception. We didn't even get a wedding coordinator. The venue is perfect for a small to medium size wedding (>170 participants) and gives a really private feeling which is exactly what you need for YOUR wedding (don't let other people run over you). We wished if the weather was a little warmer for our guests to want to use the beautiful lawn/ back patio for cocktail hour.

The very best part of the reception was THE FOOD catered by Masraff's. Almost every single person praised how delicious, well presented, and creative the food was. Masraff's offered such a great list of finger food, salad, entree. and late night snack -- most of which weren't super boring wedding staples. During food tasting, I was a bit concerned that the food won't be as good when it's prepared in a large quantity for the buffet. I don't even know why I wasted my energy on worrying about that. The quality of food was as if you ordered your own plate at Masraff's.

All in all, our and our guests' experience at the Wynden was amazing. Ginger informed us that it's planned to be torn down and Masraff's might look for a new event venue to exclusively cater. Whatever that place may be, FIND IT. You won't regret it!

Truc A.

Married on 02/06/2016

Having my wedding at the Wynden was the best choice I made. The venue is gorgeous and I absolutely love the wedding coordinator, Ginger. She was extremely responsive, helpful, and professional. The food was amazing and her staff was spectacular. And also, NO LINES for the bar!
My wedding was stress free thanks to Ginger. I honestly can't thank her and her staff enough.



Lindsay

Married on 03/23/2013

The Wynden was an absolutely fantastic venue for our March wedding!

The people:
Ginger was my point-person, and I can't say enough wonderful things about her. Her vendor recommendations were excellent, and she was indispensible on the day of the wedding. We did not have a "coordinator" throughout any of the process, but having her there to bounce ideas off of and to help me to make site-specific decisions every now and then … and to serve as the day-of coordinator was a huge load-off.
The Masraff's staff (package deal) is excellent. They were all attentive, and kept things running smoothly all evening long!

The space:
We had our ceremony outside (though it was hit or miss as to whether the weather was going to cooperate). The lay-out is fresh, clean, and lovely for a wedding. We added nothing to the gazebo, and just had a few aisle arrangements every few rows of the rented white folding chairs. Then, we added some string lighting above to make it feel more intimate and romantic as night fell during the reception. We ended up with about 170 guests, which was the perfect size (as was previously suggested by Ginger) for the space. We did a buffet, but tables were assigned, and that worked really nicely as well.

The food:
We love good food, so it was important to us that we feed our guests well. At the Wynden, you must use Masraff's catering, which was absolutely excellent. We got so many compliments on the food that we lost count.

Overall:
We highly recommend this venue! And you truly can't beat the central location, surrounded by tons of hotel options, and so close to so many restaurants, bars, the Galleria, etc.


Lauren

Married on 10/27/2012

We had such a great experience with our wedding at The Wynden! Ginger was a blessing and approachable all along the way. She had a lot of helpful advice from layout of venue/band, to food/wine tasting, to options to meet our budget. The food was absolutely amazing! We did buffet style and it worked out perfectly. The service was excellent, and the owner of the venue even approached me on the night of to make sure everything was going well and thank me for our business. They get special packages with Plants-N-Petals for decorations which can help you save a lot of money, too. The venue itself is beautiful and large enough but not too big. Depending on the size of your wedding, you can have it indoors but definitely outdoors. It's great because it can be as casual or dressed up as you want it to be. My husband and I wanted our wedding to be a classy, fun party with delicious food and beverages, and that's exactly what it was!

Tami

Married on 09/01/2012

My husband and I wanted to present our many out of town guests with a memorable experience in Houston. Being veteran wedding guests, and a bit of food snobs, we were wary of typical "wedding food" at the many venues. We didn't want to be at a large facility where our names would be one of many on a board, and I didn't want to be in a generic wedding hall either. This, and we had a short time-frame-- only three months to plan. I was also new to Houston and really had no idea where to start. I came across the Wynden serendipitiously and found out later that Masraff's is a recognized name in fine dining here. Simply put, the food was phenomenal. Even buffet-style, it was impressive. Guest after guest came to compliment the food and the service. Ginger is also wonderful to work with-- she was accommodating (we even got a mechanical bull on site), and flexible and resourceful on the day of-- making sure that everything ran smoothly.

Even picky me can't say enough good things about the venue. Thank you Wynden.

Chelsie

Married on 06/30/2012

I am so pleased that I had my wedding reception at The Wynden!! It was incredible! I wanted a rustic themed wedding, and they made it look exactly how I imagined my wedding to look like! All the staff was amazing! The bartenders and the staff were more than friendly. Ginger, the wedding coordinator for The Wynden, was so helpful during the planning and during the reception. She made sure my husband and I were happy the whole time. Mr. Masraff himself was at the reception the whole time too, which I thought was so great because I know he has an extremely nice and successful restaurant to manage and run. The food was the best food I have ever had! All of our guests said that our food was the best wedding food that they had ever had! We were able to extend the reception an hour and a half longer than planned and they were so accommodating! It was so intimate and I had the best time ever! I highly recommend looking into The Wynden if you are looking for a wedding venue!!

Cav T.

Married on 12/22/2018

Beautiful Wedding Reception

We held my daughter's wedding reception at the Wynden, and my expectations were exceeded. The venue was beautiful, the food was the best I've ever had at a reception, the ambiance was great, the Wynden staff was easy to work with. This venue has 2 outdoor areas that are pretty and don't need much decor. We had 215 guests and a full band, and it felt comfortably full -- not crowded but not empty -- however, we were able to overflow to the outside. It was Christmas time/winter and they let us have a fire pit in the large courtyard. They have a fun indoor s'more station, their house wine is good, the "dessert tower" is delicious and displayed well, the hors d'oeuvres were incredible, there was never a wait in line at the bar, valet parking and security are easily provided. This is a great venue overall -- but especially when the weather is pretty.