Reviews
5.0 out of 5 rating
Quality of service

5 out of 5 rating

Average response time

5 out of 5 rating

Professionalism

4.9 out of 5 rating

Value

5 out of 5 rating

Flexibility

5 out of 5 rating
100%
Recommended by couples
3 User photos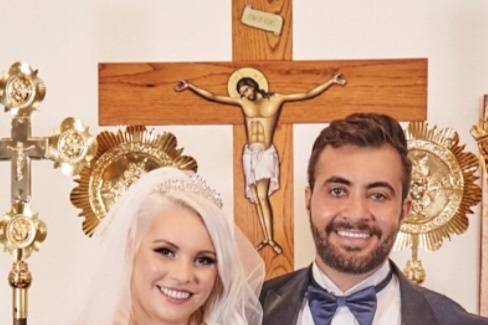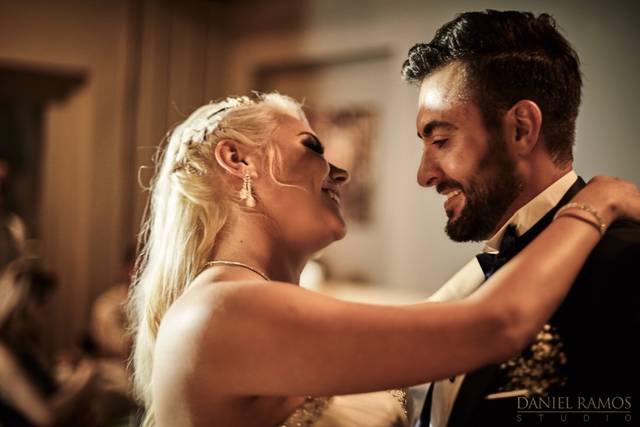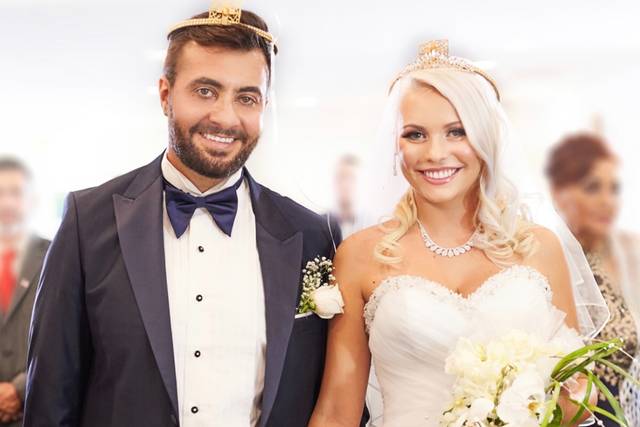 Chaim R.

Married on 02/01/2020

Great Video Editing!

Daniel Ramos is extremely easy to work with, he is reliable and very affordable. I sent him some clips with editing instructions. He did a great job, and then we had a zoom meeting where I was able to go thru the whole video with him and tell him how I wanted it. Great experience. I definitely recommend.

Tanya C.

Married on 01/01/2020

Business owner Tanya Clawson

I love Daniel Ramos work. He is very talented and professional. I always use him. He is very Versatile and his work is Phenomenal. His customer service skills and communication is outstanding. He always amazes me with the WOW FACTOR . He is worth every penny. I will definitely use him again .

Charo T.

Married on 07/27/2019

Experienced talented & artistic

We were very satisfied, this team is so talented, professional work & Equipments.. The result was very good and we recommend it 👌🏼

Are you interested?

Send a message

Remco

Married on 08/01/2017

During the whole process of looking for videographers, it was very difficult to look for a good photographer/videographer who doesn't cost you your arms and legs. Some were asking ridiculous prices and on top of it, if you want them to travel, they'd pinch every penny out of your pocket. When we saw Daniel's works, we thought it was very good high definition quality and they were very romantic and dramatic just how we wanted it! We decided to get both his photo and video unlimited package because we wanted to get every details and most of the memories preserved. Daniel has been absolutely amazing! Months before the wedding, we first let him produce a Love Story film for us about our long distance relationship and we were blown away. He took some drone video shots of us on the beach and made us run and do some dramatic shots while the drone was flying. Daniel was also very nice and flexible and made us feel very relaxed when recording the video. We had fun, we laughed and he was very accommodating. On our wedding day he was amazing too. He and his colleague were very calm and relaxed and didn't even made us feel they were around, they were just there and making sure everything was recorded. The Wedding Highlights film he released after the wedding was incredible. It was just perfect. We asked whether we could include a voice over for the video the last minute and he added it anyway. He transformed our smartphone recorded audios into something that sounded amazing and very professional on our highlight video. The photos were also top notch quality. He made sure to add just the right effects to the photos without editing too much. We really liked his photos and so did the people we showed it to. Overall, Daniel is an amazing photo/videographer with outstanding professionalism and fantastic price/value. You won't find the kind of quality he produces for the same price anywhere else (we looked!). We HIGHLY recommend him to anyone!

Stephanie and Remco Mooij

Nikole

Married on 04/22/2017

Wow! We are utterly blown away with our wedding footage and photos. I you want to remember your wedding for years to come, you are in the right place. Daniel is absolutely talented and skilled in his work, a true artist. I searched long and hard for the perfect photographer to capture our day, and we found it in Daniel. Not only was he completely committed to what we wanted as the bride and groom, his assistant Jon, was right there with him, just as enthusiastic. These two truly have the gift and vision on how to capture wedding moments perfectly. We got so many phone calls from family and friends who absolutely adored our wedding photos. I wish there were more descriptive words to use to explain how pleased we are with our preview so far. I couldn't wait to rave about Daniel Ramos Studios, and we have only gotten our preview as this point. I was most impressed with how patient he was with our family, and how he listened to us when we were ready to move along. He suggested some great shots as well, and he got everything I wanted to capture. We highly recommend Daniel Ramos Studios to anyone and everyone, you will not be disappointed. True talent in this team. Please reach out and hire them!

Rena

Married on 10/04/2014

Daniel is absolutely amazing at what he does. He and is partner are very professional and love what they do. We hired Daniel and his team to photograph and video our wedding and we could not be with happier with the results. Daniel is absolutely the best there is, he was with us for well over 12 hours from beginning to end. I asked Daniel to change things in the video several times and he did so without hesitation or extra charge. He was very flexible with everything. Stunning photos and he bleeds creativity! He chose outstanding music for our video and movie, we felt like rock stars! I highly recommend Daniel and his team for any of your photo/videography needs. His work is outstanding and he is a pleasure to work with!

Rena & Johan Hagstrom

Kristen

Married on 06/21/2014

I don't know where to begin because every interaction with Daniel from his quick response to my first email inquiry to the final product was awesome. My husband has done photography and videography for weddings, charities and professional orgs, so we were a bit particular when looking for photo/video work and had spent months trying to find the right photographers, speaking with many but not certain about moving forward on any. When I came across Daniel's website with his photos and videos I was so impressed and emailed my hubby immediately who was equally impressed. We were thrilled that he was available and that there were so many options as far as services, pricing, etc. for his work.

On the day of the wedding, Daniel and John (another photographer/videographer from his company) were great, not only putting me at ease during some of the stressful times, but also providing a lot of light moments during the day that made me smile then and still make me smile now. I can honestly say that other than the ceremony, my happiest memory of the wedding day was during the bride and groom photos, mostly bc Daniel and John were so easy going and made it fun; and even though he wasn't local to my area, Daniel's creative eye was able to immediately pick out absolutely stunning ideas for photo and video shots.

Our preview photos and video were amazing, and I especially loved our final video (which was awesome too!) bc Daniel captured so many fun times during the wedding that I hadn't even known had occurred, and made awesome memories out of what was, for me at least, a really stressful day. As one of my girlfriends remarked after the wedding, "I can't wait to see the wedding photos, because those photographers were WORKING!" And they really were! I can't say enough great things about Daniel and his work and I definitely recommend him to anyone looking for photo/video services.

I love Daniel Ramos Photography. He is a excellent photographer along with videos. Daniel amaze me of his talents. He loves his work. The quality you get for the price is unbelievable. His communication and promptness is great. His personality I just love. He gets a vision in his head and makes your photos and video unbelievable. He really is talented and has patience. He is always smiling. I was lucky to find him. My feelings mattered to him. He is quick about getting your photos and video back. My wedding was Saturday and received video next day. Thank you Daniel for making my wedding unforgettable. I love your work . Please go on my website page and watch the videos and look at my pictures. He is worth every dime and more.

Audrey

Married on 05/03/2013

Daniel does a great job for a great price. He stayed an entire hour extra without us having to ask. He really captured the event. I decided last minute to get a videographer and he was worth every penny! Such a great last minute decision.

Rebecca

Married on 04/20/2013

Dear Daniel,
I want to thank you for all of your work and effort you put into capturing our very special day in such a wonderful way! The day went by so fast -being able to look back and see the photos and video really help us to remember the small details and the great fun :) The photos and the video are so very beautiful!!! Each time I look at the wedding trailer video it brings tears to my eyes. It was such a pleasure to work with you- each request that I made- from more candid photos to photos of my family and friends -you did without hesitation. Our wedding day was even more special and intimate because you were our photographer/videographer. I felt that you truly cared about individualized attention to what the bride & groom wanted and you did not have a set way of doing things that your easy going nature let the bride & groom's wishes be the top priority. At the same time, you stepped in without hesitation to let us know of a great shot that you wanted to take for us and guided us to make a wonderful wedding video. You have an amazing skill and I will definitely be recommending you to all of my friends and family.
Thank you!!
Rebecca and Matt Cooley


My wife and I loved how Daniel Ramos used his photography to record the story of our wedding. His attention to details---to the small things that really tell the fullest story---was such a blessing. Daniel captured many of the best points of the wedding (interactions, emotions, details of the decor) with a beautiful creativity that fit perfectly with our tone and style. It was such a pleasure to view the photos a couple weeks after the wedding and re-enjoy the event from Daniel's insightful, artistic perspective. Additionally, Daniel was wonderfully generous, providing more services than we even asked for. We're recommending him to our friends and family, and we ourselves really hope to use his services again in the future!

Teri

Married on 10/10/2010

Great guys! did an awsome job on our pictures

Faith

Married on 06/18/2011

I'm so glad that I choose Daniel Ramos to be the photographer for my wedding day. Because I had a destination wedding, only our families were in attendance. Since so many of our friends were not able to experience the wedding first hand, it was very important to me to have each step documented so that the story could be retold in photos when we returned home. That is exactly what we received. Daniel and his assistant Jon photographed every step of the day, without being intrusive and obvious. My husband and I both commented "how did he get that photo? I didn't even see him there!" We are very pleased with the variety and quality photographs we have received. Ramos-studios comes highly recommended.