226 Reviews
Recommended by 91% of couples
Quality of service

4.5 out of 5 rating

Average response time

4.6 out of 5 rating

Professionalism

4.6 out of 5 rating

Value

4.5 out of 5 rating

Flexibility

4.5 out of 5 rating
7 User photos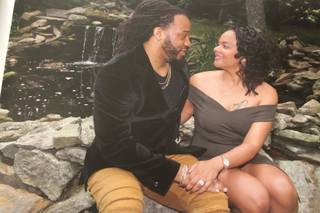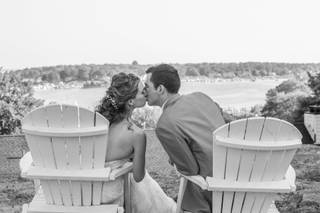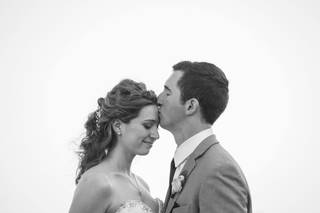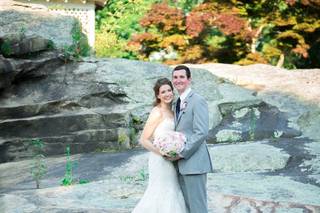 + 3

photos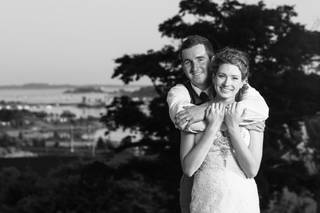 Paige

Married on 08/08/2021

I have had a wonderful experience with Hawk photography! We were so pleased with our engagement photos and can't wait to see the final product of our wedding photos. We got married two weeks ago and our photographer Mike was on time and in the thick of the action getting all the good shots! He called me about a week beforehand to confirm everything. My mind was really set at ease knowing we were in good hands. I told him about a few people that I wanted special pictures of and he made sure to get all those shots. There are so many stressful things about weddings, don't let the photographer be one of them. Go with Hawk and his team!

Melissa B.

Married on 03/04/2021

Hawk Photography - Amazing

We got married this past week and everything with Hawk Photography was amazing! He worked with us and was more than happy to accommodate all of our requests for photos. Everything that we were able to preview looks absolutely perfect. All of the photos from our engagement shoot we could not be happier with! Amazing Photographer!

Edward G.

Married on 02/10/2021

Engagement Photos

We recently visited Daryl's studio to take our engagement photos. His studio was beautiful with a number of picture perfect spots. Daryl made us feel extremely comfortable throughout the photo shoot and it was a fantastic opportunity to get practice being photographed professionally

Are you interested?

Send a message

Bethany E.

Married on 12/08/2019

Professional and knowledgeable

My fiancé and I had an absolutely wonderful time having our engagement photos taken with Mr. Hawk. He was kind, generous with his time and knew exactly how to pose us to get the most flattering shots. We were able to examine many of the shots after he took them during the session and given the option to retake any particular shot if we didn't like positioning.
Photos came back in a timely manner and are absolutely beautiful. The editing was done so well the images almost floated off the page.
I would recommend Hawk Photography to anyone looking for a professional, knowledgeable and generous photographer.

Nicole

Married on 11/16/2019

Very Professional

Daryl consistently checked in with me prior to my wedding. He was very friendly and professional. The day of the wedding he was on time, non-invasion we didn't even realize he was snapping pictures.

Karina

Married on 11/03/2019

If you want the best, call Hawk Photography!

Hawk Photography is amazing! No one can compare to the quality of their work, their worldwide experience or their professionalism. At the end of your wedding day, all you have left to relive your moment are the pictures and videos so really, save yourself the trouble and just call them now. They are highly talented, completely flexible and maintain such a kind demeanor. We have the pleasure of working with Daryl and he is so patient and really listens to what his clients want. We were able to customize our own package so easily and his portfolio- absolutely stunning! Gorgeous, gorgeous. When we saw our engagement photos, I couldn't believe it was us! They looked perfect! Somehow, Daryl made an ordinary couple look like celebrities. I could not be happier and I am so grateful and excited that we are able to work with him for our wedding. It is such a relief to go into our wedding knowing our memories will be captured beautifully and professionally. Also, the turnaround time is no joke! Hawk Photography and Videography work so efficiently. Thank you, Daryl! All we wanted was to be able to capture our special day within budget and you have made that happen for us. Can't wait for our wedding day!!

Hawk Photography's reply:

Thank you for the kind words, we are looking forward to you big day as well! Thank you for choosing Hawk Photography!

Cynamen

Married on 10/19/2019

A joy to have our special day photographed by Hawk Photography

It was a joy to work with Daryl and Hawk Photography! He is a professional. We had several phone calls and emails leading up to our event for over a month to solidify plans for the wedding day. We discussed the different photo combinations of people, where the photo locations would be, and handling finances was a breeze. Daryl is extremely friendly and makes you feel as comfortable as possible to lessen any awkwardness you might feel about having your photo taken for 2+hrs. He really wants to you to get what you want. We are so thankful to Daryl and happy to have him be part of our wedding memory.

Maria C.

Married on 10/05/2019

Amazing experience

I can not express how thankful I am that we found Daryl ! From the first phone call to all the finishing touches... he made this entire process a gift. We can not wait to use him for our future photography needs!
Daryl has such talent as a photographer, attention to detail and professionalism. You will be lucky to work with Daryl!
Neither my husband or I have ever felt comfortable in front of a camera before being photographed by Daryl and his team. Danny( videographer) , George (photo booth) and Daryl were so kind, fun, and knowledgeable that they quickly put us both at ease. The session was relaxed and fun, which allowed for photos that captured both our personalities. When we saw our gorgeous pictures we were amazed at how we loved every single one.
Beyond being an amazing photographer, Daryl is also extremely professional. He responds to emails quickly and goes above and beyond to make sure the entire process goes smoothly. We feel so lucky to have found him and are so excited that Daryl and his team were part of our wedding! If you are looking for an amazing photographer I would highly recommend Daryl!

Shannon C.

Married on 09/21/2019

September 21st, 2019 Wedding

I just want to first off by saying how professional and courteous Daryl has been with myself and my now husband from the very first time we met him. Our first meeting with him was the morning after a pretty bad snow storm and he drove all the way to meet us with no hesitation. We had a pretty tight budget and Daryl worked with us every step of the way to make sure we got what we wanted at an amazing price, his business has exceeded our expectations and beyond.
On the day of our wedding, Isabelle was our main photographer and how lucky we were to have her! She was so enthusiastic and did not hesitate to jump in and make sure we got the shots we wanted. We loved her and all of our guests enjoyed her enthusiasm and spontaneity I recommend Hawk Photography to anyone I know who is getting married, based on my experience, they have been what we wanted and more. Words cannot express how pleased we are with the service that was provided to us!

Kelsey L.

Married on 09/21/2019

Lovely, Comfortable Experience

Daryl Hawk is the type of photographer that you want to call family by the end of the day.

His soft-spoken, calm demeanor immediately puts you at ease and leaves you without a worry in the world.

Daryl is kind, thoughtful, knowledgeable, and punctual when it comes to your special day. He is an excellent communicator and works with you to make sure you will have everything you are looking for.

Planning, preparation, and day of organization is on target with Hawk Photography. Daryl knows what you need, even if you are not sure yourself.

Daryl Hawk made my wedding day a lovely and magical experience.

I would highly recommend Hawk Photography for your own special occasion. Daryl will make your day happier and easier than you ever thought possible.

Jenna G.

Married on 09/14/2019

Daryl from hawk photography is amazing

Daryl from Hawk Photography has been amazing from the start. During the initial phone consultation, he was very informative, welcoming, and listened to what my husband and I wanted out of our wedding photos. He followed up with me throughout the entire year leading up to our wedding, and was always available to answer any questions that I had. He got to my wedding ceremony even before I arrived and was already taking photos. So many of my guests came up to me telling me what a fantastic job he was doing. He was so friendly and all of my friends and family liked him! He showed me a few of the shots he got on his camera and oh my are they gorgeous! I absolutely cannot wait to receive my wedding photos. A photographer is one of the most important aspects to a wedding, for they are your everlasting moments and memories of your once in a lifetime day. He took real candid shots, not just posed. This will show off a person's true self. You MUST choose Hawk Photography for your wedding day photos, I promise you will not regret it. I could not be more pleased with his services.

Rolande A.

Married on 09/05/2019

Amazing and beautiful

The picture were beautifully done for our engagement sitting. I know the wedding images will be just at beautiful.

Diane

Married on 08/03/2019

Amazing wedding photographer

Hawk Photography was an amazing choice for my husband and I on our wedding day. We absolutely loved our photographers and all of our photos were ready to view very quickly after our wedding! We had two photographers one for the ladies while getting ready, and another for the gentlemen at a different location. This company did a great job making every part of this experience very easy and fun. Choosing a package was super easy and the communication throughout the whole process was super consistent. Definitely recommend!

Josh C.

Married on 07/18/2019

Hawk Photography Review

Working with Daryl for the last year of wedding planning was great from beginning to end. He truly made my wedding very personal making sure he captured every special moment. He also did my engagement photos and they were breathtaking. I would 100% recommend Hawk Photography for any event!

Colleen S.

Married on 07/12/2019

Absolutely Amazing!

Our experience with Daryl was excellent! He put us as well as our guests at ease! Amazing ability to be there for all the right shots - while keeping us on our budget! Would recommend to friends & family!

Kaylee

Married on 07/06/2019

Over the weekend my fiance' and I were lucky enough to do our engagement photos with Daryl at their beautiful studio! The day started off rainy, and we were a little upset but Daryl met us at our car with an umbrella, eager to make our pictures magical despite the weather, and that's exactly what he did! Our pictures came out wonderful and the rain did clear up and we got beautiful pictures taken on their grounds as well as inside their studio. We fell in love with our pictures and loved that there were many places on the grounds to take pictures. From beginning to end we felt comfortable, relaxed and never rushed. We could not have asked for a better experience! We cannot wait until our wedding with Daryl!

Hawk Photography's reply:

I am so happy that despite the challenging weather we were able to get all the shots you wanted and more. You were a beautiful couple!

Lisa

Married on 06/02/2019

Very professional

Daryl was an absolute pleasure to work with. Our day went incredibly smooth and we have hawk photography to thank for it. His professionalism was exceptional and attention to detail was on point.
Highly recommend this team.

Cynthia

Married on 05/17/2019

Very satisfied and extremely happy

We hired a Hawk photography for a Wedding photos and Videography. It was a pleasure working with Mr. Hawk. He was punctual and very accommodating To everything we want to capture on our wedding day. He was also patient and very pleasant. Everyone some on our wedding party to our guest spoke very well about him and his professionalism. Thanks again for taking us as clients and helping us capture our special day.

Jennifer M.

Married on 05/04/2019

Jennifer M (Bride)

I have nothing but the upmost grandiose things to say about both Daryl and Frank. First off they arrived super early and took unscheduled photos and videos. This was a delightful surprise! Not only were they polite and professional throughout the whole wedding, but they bonded with my family and friends and even remembered names! They made my guests feel comfortable and important. Daryl and Frank were patient and productive and did everything with a smile from the heart. You can tell that this is not just a job for them, but more of what they love doing.

Daryl has an eye for catching the best photos, light, scenery, etc. He catches the best moments. It is absolutely impeccable. Prior to my wedding I sent Frank a detailed email of the various things I wanted him to record. On the wedding day I saw him doing exactly what I asked for and coming up with even better suggestions. They definitely dotted their Is and crossed their Ts without leaving one stone unturned. Aaaammmmaaazzzziiinnnnggg work!

I made a vow on my wedding day to recommend Hawk Photography & Video to all of my family and friends. Daryl and Frank were PERFECT in EVERY WAY and I will make sure to honor them by sending family and friends their way.

THANK YOU GUYS FOR MAKING THIS DAY SO SPECIAL TO ME!

P.S. Daryl has GORGEOUS studio and property where he invited us to take a free engagement photoshoot. Those pictures are ABSOLUTELY GORGEOUS AMD STUNNING! I am sooo pleased!

DAWK PHOTOGRAPHY & VIDEO, YOU GUYS ARE THE BEST!




Vincent R.

Married on 05/04/2019

Wedding Review

All I can say is WOW! These guys were spectacular and even our guests were blown away by the service that was provided!

They have top of the line equipment, came early and stayed late. Daryl and Frank went above and beyond for sure. Their attention to small details is amazing and makes all of the difference. I will be using them again for any further events that I host.

Do yourself a favor and hire this guys. You will not be disappointed.


Yannik M.

Married on 04/24/2019

Amazing and Perfect

I met Daryl from Hawk Photography & Video in early 2018 at one of the bridal expo's, we ended up winning a free engagement photo shoot. Once we look at the pictures from our engagement shoot we knew we wanted him for our wedding. Our wedding date was 2/24/19 at Aria in Prospect, CT. Daryl made sure he was on time even though I was not. He was patient and gave good direction. Daryl pays very close attention to details and makes sure he gets the best shot of a pose before moving to the next one. He takes his profession very seriously and makes sure your day is a perfect as it should be. Daryl is amazing if I was in need of a photography for any future event it would be with Hawk Photography & Video.

Patrice

Married on 02/24/2019

It was my fiancé and I first professional photo shoot together and I couldn't have been more happier with how everything turned out. Our engagement photos came out amazing and it helped tell our love for one another. There's no need to go to multiple locations to get that perfect shot everything need is at the studio. From a waterfall, to a log cabin, and I wonderful forest backdrop. I would recommend Hawks photography for any occasion.

Hawk Photography's reply:

I am so glad Hawk Photography was your first experience in dealing with getting professional photos taken. You guys were an amazing couple that photographed so naturally!

Sarah

Married on 12/30/2018

Delivering results consistently with great photos

Darly Hawk is a phenomenon photographer. He shot our wedding on 12/30 and we could not be happier. He is consistent, professional and delivers results.

Hawk Photography's reply:

We are so glad to hear that you are happy! We had a great time photographing your wedding and are honored to have been part of your special day. Thank you for choosing Hawk Photography!

Amanda Z.

Married on 12/29/2018

Great experience

Daryl was the best from start to finish. He listened to what our ideas and wants were, and helped make our wedding day amazing!

Athena C.

Married on 11/04/2018

Pleasure to work with as their enthusiasm and communication, along with their gift of art, excels greatly.

While there are many important tasks and vendors to select to capture your perfect day, selecting a photographer for my wedding day had to have been one of the hardest tasks. After meeting Daryl at Hawk Photography, I knew I could trust him and his team to capture my very important day. I reviewed with him all of my wants and needs as I was very specific about some inspirational shots I wanted captured. I even provided a list of the combinations of all the friends & family portraits I wanted on my wedding day so that Daryl and his team (Jennifer) which they graciously accepted and assured me they would complete. They are very accomidating and the communication is very swift. Which I greatly appreciated throughout the entire process of planning and organizing.
Myself and now husband, are quite camera shy and spending time with the Hawk team made us so comfortable to let our personalities show through. Hawk Photography somehow captures the love and fun for not just our wedding day, but also for our engagement photo session. We felt very comfortable with the camera and the people behind it.
Hawk Photography are true professionals and artists. Their realism in each photograph captured the ambiance, feeling and emotions of our wedding day. These photos help me happily relive my wedding day over and over again.
Are you interested?
Send a message