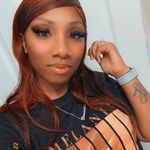 Cassi
Mama bear.👩‍👧‍👦.Future Mrs Harper.👩‍❤️‍💋‍👩🏳️‍🌈.
🕐 WEDDING COUNTDOWN...
August 27, 2022

Photo dump! 📸
I have been working on several things and I though I'd share some of my crafts with you all here 😊 our wedding favors-They started out as jars that said "vampire blood" on them that I got for...


5