The Engagement Edit: Q&A with Iesha of LivingLesh
We love Iesha's budget-friendly style and can't wait to hear about her wedding!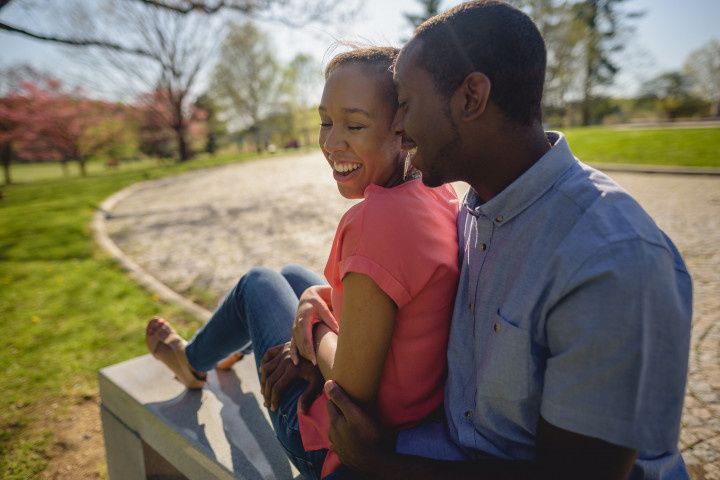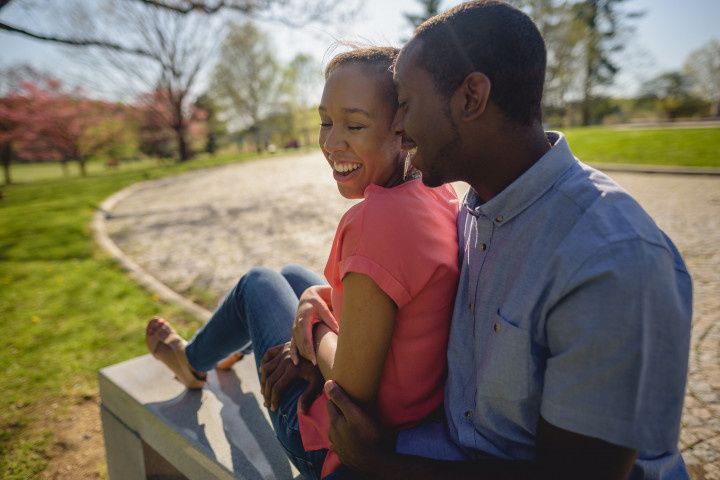 Photo: Anton Drummond
Iesha Thompson is a Philadelpha-based lifestyle blogger focusing on petite and budget-friendly fashion! Adorable, stylish, and smart - we love Iesha's budget-friendly style and can't wait to hear about her wedding!
Name: Iesha Thompson
Blog: LivingLesh
Location: Philadelphia, PA
Wedding Date: April 29, 2017

WW: Welcome, Iesha! We are thrilled to have you join our Engagement Edit series. What has been the most exciting thing about wedding planning thus far?

IT: The most exciting thing in my wedding planning was definitely finding my dress—it was a real adventure! At my first appointment, I had an idea of a style that I wanted and a budget that I wanted to work in. But of course, I fell in the trap of trying on a dress that was outside of my budget. It took everything in me to walk out of that appointment without the dress, but I had to stick to my wedding budget. I went to other boutiques to try on other dresses, but couldn't get that one dress out of my head. I made it a mission to find that dress or just wait until the boutique had a sale or trunk show. Fortunately, I had a spark of genius and searched for other boutiques that held the same designer. I found another boutique that carried that same dress that I wanted, and the day I went in for the appointment they were having a sale and selling the dress for less than the original boutique. It was so exciting because it was like it was meant to be.

WW: Can you tell us about your #justsaidyes moment to your fiancé, Pete?

IT: Pete and I had two #justsaidyes moments, in a way. We started off our engagement in what some people think is a non-traditional way. We talked about getting engaged and then one day he came up with the idea of us going ring shopping to just see what style I would like. When I found "THE RING", we decided right then and there to put money down on the ring. So, in a way, we got semi-engaged then.

But our official #justsaidyes moment was on December 25th, 2015. He proposed on Christmas right in front of my family (parents, brother, sister, and brother-in-law). He had organized it with my sister who started the moment by saying that we should all go around and say what we are appreciative of. He said he was appreciative of me and got down on one knee and proposed. It was exciting, and honestly, I couldn't fully react until about a day or so later when it finally hit me.

WW: You've had a longer engagement - has that impacted any big planning decisions?

IT: It made planning decisions easier. We were able to do a lot of the bigger things earlier such as booking venues and vendors which worked out in our benefit. Many of the venues and vendors prices went up as the year passed, but our contract locked in the prices that we signed off on. It saved us a lot of money and reduced the stress of wedding planning.

WW: With your wedding right around the corner (yay!), you have most of the big things checked off of your list – has there been about the wedding planning process that surprised you?

IT: There are a lot of little things that come into wedding planning, and a lot of decisions that I didn't really realize that I had to make until people started asking me about it. My fiancé and I had planned ahead for many things and made big decisions on what most couples would make from the beginning such as venues, vendors, color scheme, bridal party, etc. Those are the parts of planning that can be found on the wedding planning timeline/checklist. It wasn't until my wedding planner started asking me about things such as the greeting line, ceremony decor, organization of the gift table, how people are going to get back to their cars, and smaller things that everyone knows needs to be decided on and purchased for the wedding, that I began thinking about how behind I actually was. Having a wedding planner definitely helped. She has the experience and knows what things to do in certain situations such as when someone writes in their own plus-one (it happens).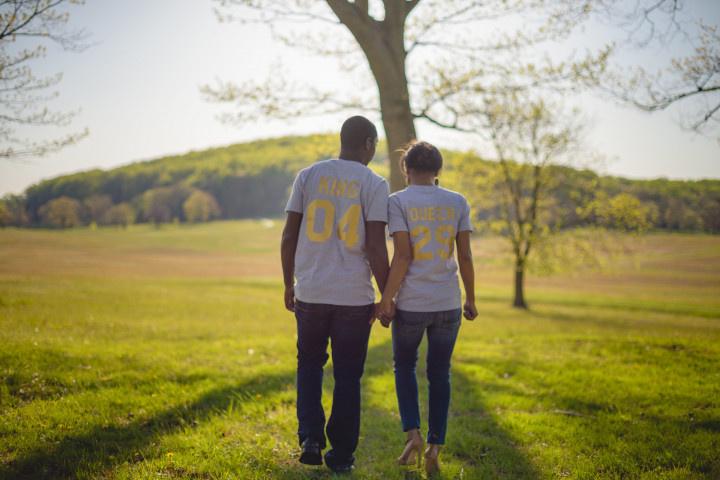 Photo: Anton Drummond
WW: Can you share any details on your wedding theme or color palette?

IT: Our wedding colors are plum/eggplant, deep gray, and gold to match with our royal wedding theme. Originally, we were going to create the wedding hashtag of #TheRoyalVincents, but our bridesmaids created a hashtag (#ItsVincentTime) for my bridal shower and we decided to stick with it in order to keep the pictures and posts under the same hashtag.

WW: Did you find any of your vendors on WeddingWire? If so, which ones?

IT: We found most of our vendors on WeddingWire. We found our caterer/venue - Paravati Catering (The Empress Room). We also found our photographer, Anton Drummond, and our limo service, Secrets Limo, through WeddingWire. Some of our other vendors such as Master's Baker are also featured on WeddingWire but we found the through the package that our caterer offers.

WW: In addition to your blog, you also work full time as a teacher – AND you're planning your wedding! How do you balance everything and do you have any time management tips for other busy brides-to-be?

IT: At first, it was very difficult. I'm an English teacher, so I spend a lot of time grading papers that are at least 3 pages, creating daily lesson plans, staying after to work with students, answering student and parent emails, and everything else a teacher does on a daily basis. After school, I come home and cook dinner for my fiancé and then get back to grading some more student work. Then as a blogger, I'm answering emails, coordinating with brands, attending events, and creating content. I have a lot to accomplish during the week, but I get it all done by establishing a schedule and setting due dates for myself.

My phone is filled with due dates on my calendar and reminders. Often, you'll catch me talking to Siri stating what I need reminding of during the upcoming week. It's all about dedicating yourself to the work and not falling into the stupor of wanting to fall into the couch and not do anything when you get home. I'll commit each day to one major thing. If I have a ton of grading to do, I'll commit Monday and Tuesday to knocking it all out and planning lessons ahead of time. Then on Wednesday, I'll get a bunch of wedding planning items done for the rest of the month.

So, that's kind of my advice. Just plan everything ahead and make sure to keep yourself on a schedule.

WW: Have any wedding planning tools on WeddingWire been especially useful to you?

IT: I use the WeddingWire checklist and the guest list manager. Those have been my number-one tools as I plan my wedding. With the app, I'm able to update my guest list with who has RSVP'd yes or no on-the-go and I'm also able to check in day to day to see what I need to have accomplished each month. It has kept me on task and kept me reminded of what I need to do.

I also use the budget tool to plan the wedding. With each contract that my fiancé and I signed, we uploaded the payments into the budget tool to see what we have already paid for, what we still owe, and when those payments are due. It also allowed us to set up a maximum amount we were going to pay for the entire wedding and establish what we think each service or vendor would cost and work within that budget.

WW: Finally, which moment are you most looking forward to on your big day?

IT: The obvious moment is being able to marry my best friend. We have been through so much together already and have taught each other new things in life. I am looking forward to growing with him, teaching him new things, and allowing him to teach me new things.

But another thing that I'm looking forward to is having my dad give me away. I am a big daddy's girl - I even have "daddy's girl" tattooed on my body. My dad and I are one of a kind - my mom loves our relationship but she always gets annoyed with our shared sense of humor. He's been my rock for so many years, so I know it's a big thing for him to give me away to a man that he knows will be the rock that I need moving forward in my life.