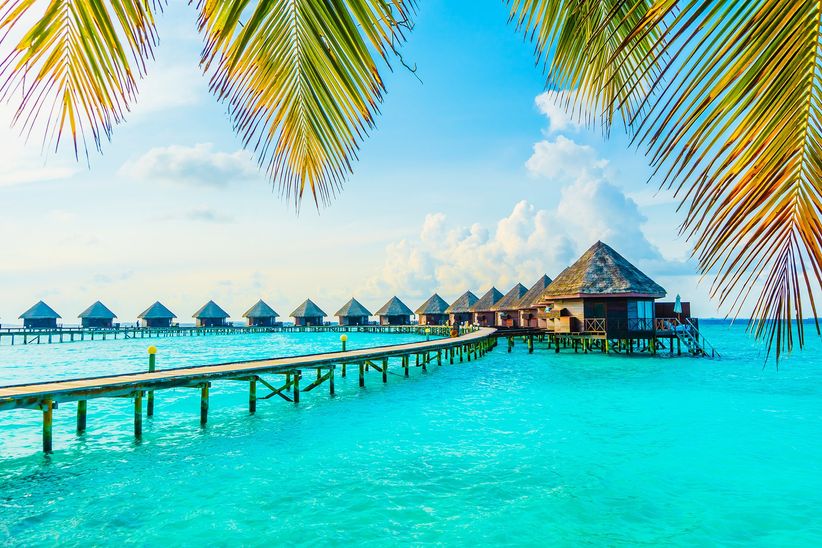 Picking where to travel with your S.O. for your first official trip as a married couple is one of the best parts about wedding planning. It's no surprise that celebs choose some of the most beautiful places to spend their first days together as newlyweds—but you don't have to be a superstar to visit these incredible honeymoon locations.


Take a hint from these famous duos and jet off to one of their favorite honeymoon destinations.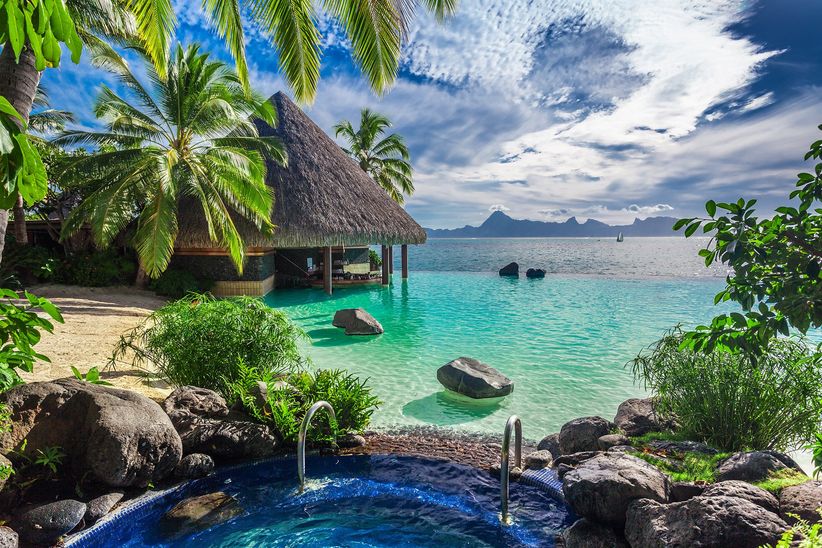 Tahiti
Carrie Underwood and Mike Fisher
From romantic overwater bungalows to spectacular waterfall valleys, this island in French Polynesia is an ideal spot for some R&R.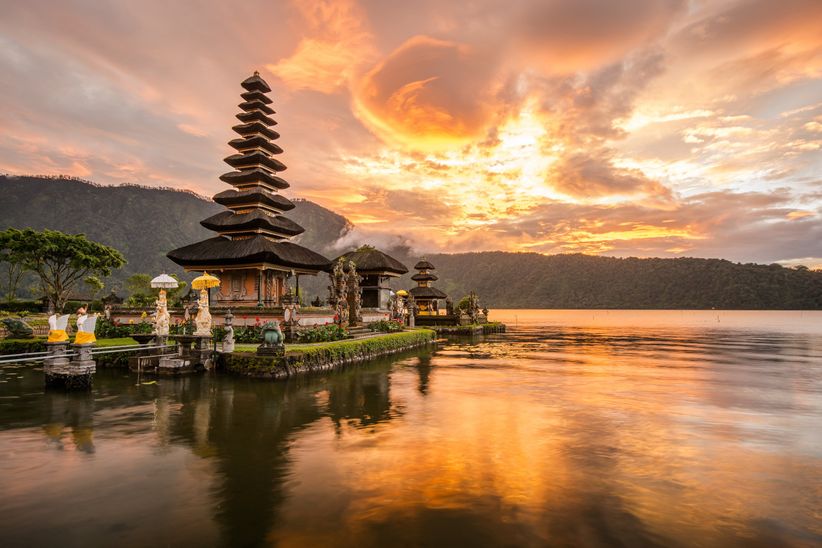 Bali, Indonesia
Channing Tatum & Jenna Dewan-Tatum
This is one of the hottest honeymoon locations right now, and with good reason. From sandy beaches to volcanic mountains and coral reefs, this Indonesian island has a plethora of things to offer.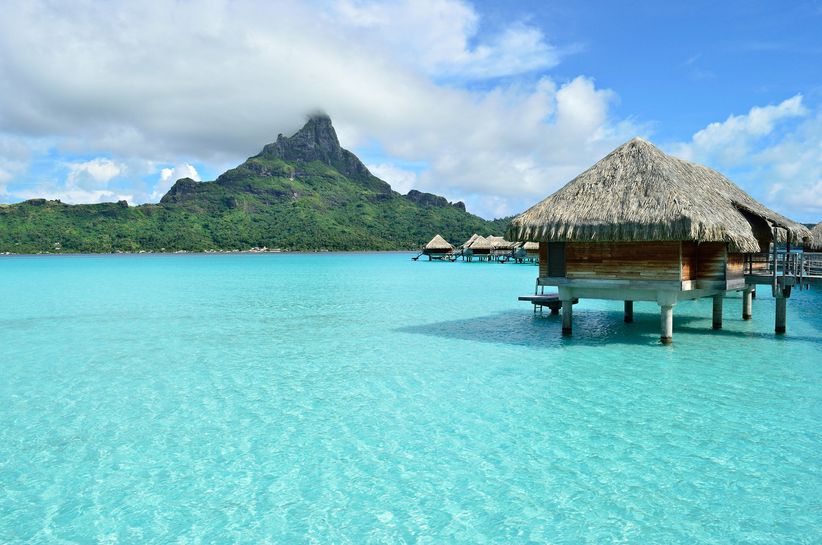 Bora Bora
Jennifer Aniston & Justin Theroux // Nicole Kidman & Keith Urban
If you're an adventurous couple, this is the perfect travel spot for you. The island in French Polynesia is best known for its scuba diving. There are many luxury resorts on the island, also ideal if you're looking to sit back, relax, and enjoy paradise.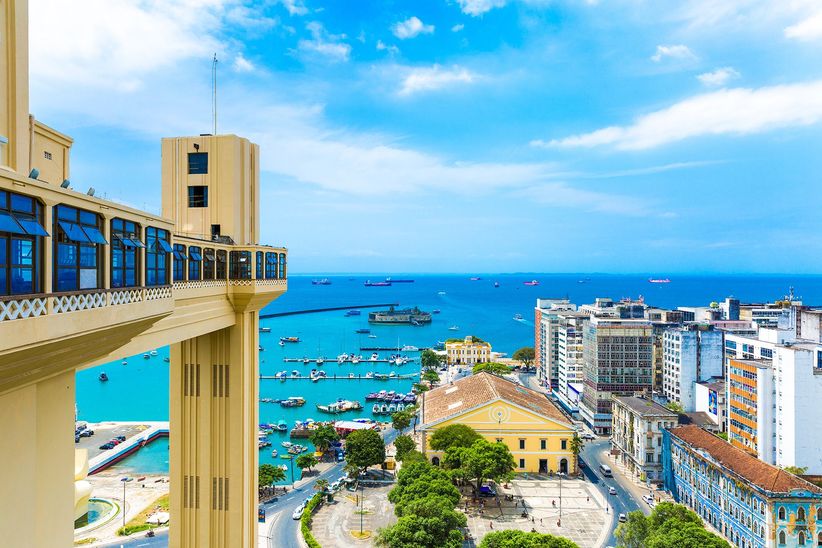 Bahia, Brazil
Solange Knowles & Alan Ferguson
A tropical coastline and plenty of historic architecture makes this a great vacation spot if you want to work a bunch of different things into your honeymoon itinerary.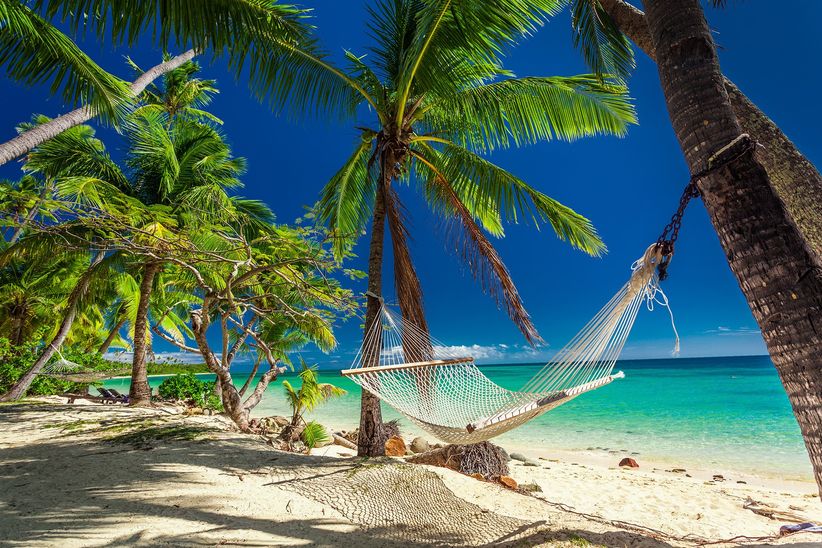 Fiji
Whitney Port & Tim Rosenman
Located in the heart of the South Pacific, this island is a tropical dream come true. From mountain climbing and zip-lining to white sandy beaches, what's not to love about this paradise?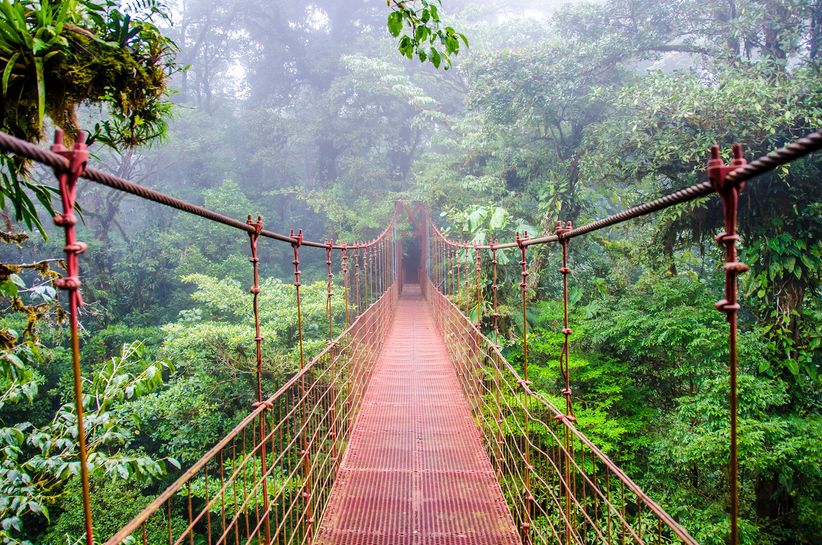 Costa Rica
Andy Roddick & Brooklyn Decker
Known for its natural beauty, the rainforests, waterfalls, and hiking trails in this Central American country make this a desirable honeymoon location. If wildlife is a big draw for you both, we highly recommend traveling here.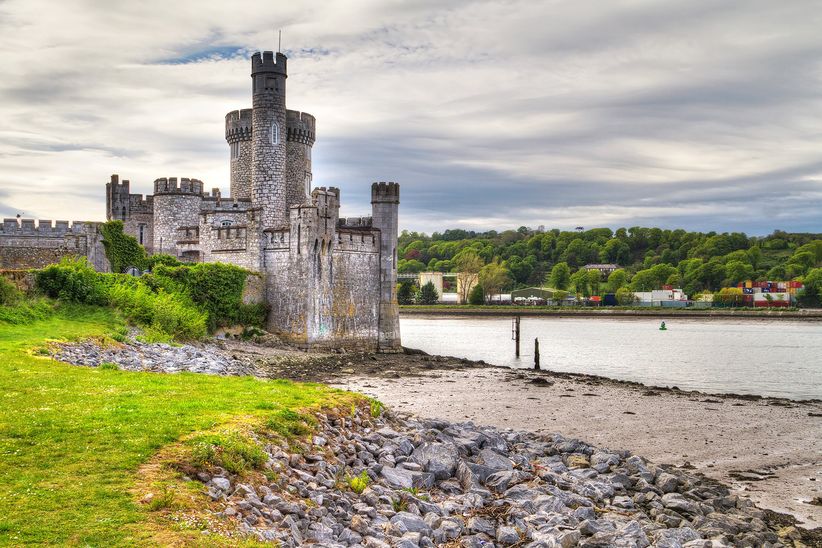 Cork, Ireland
Kanye West & Kim Kardashian West
This seaport city is best seen on foot, so bring your walking shoes with you! From pubs to waterways to beautiful architecture, there are a number of things waiting to be discovered.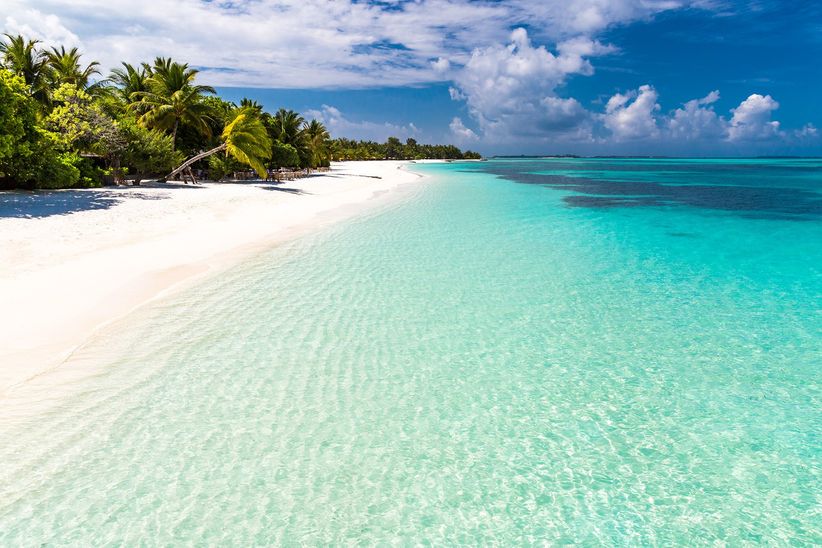 Maldives
Josh Duhamel & Fergie
If you're dreaming of you and your S.O. laying on a white sandy beach while looking out onto the clear blue water for your first few days as a married couple, look no further than the Maldives. There's no place more beautiful to start your life together.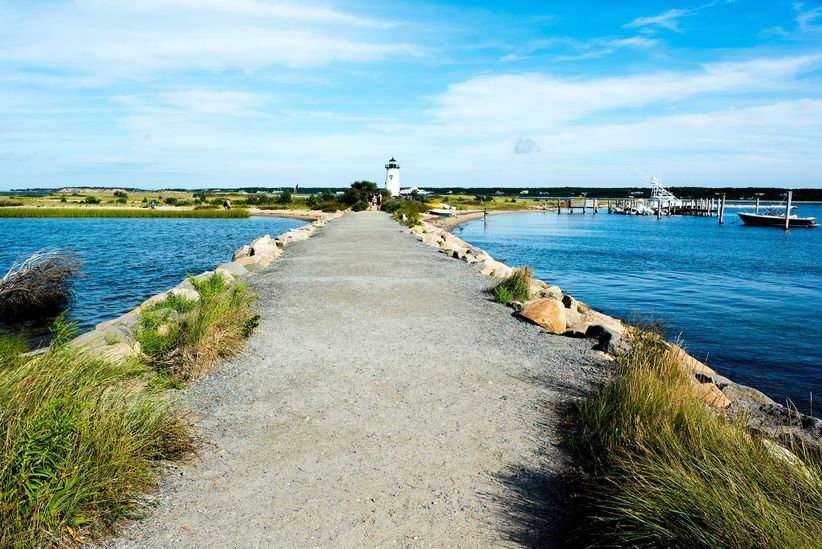 Martha's Vineyard, Massachusetts
Seth Meyers & Alexi Ashe
If you're looking to stay on U.S. soil for your honeymoon, don't fret, there are plenty of fabulous places to travel. This island, right off the coast of Massachusetts, is filled with adorable beachside shops and restaurants. Plus, it's a hot spot for celebrity vacations so you may spot a few stars!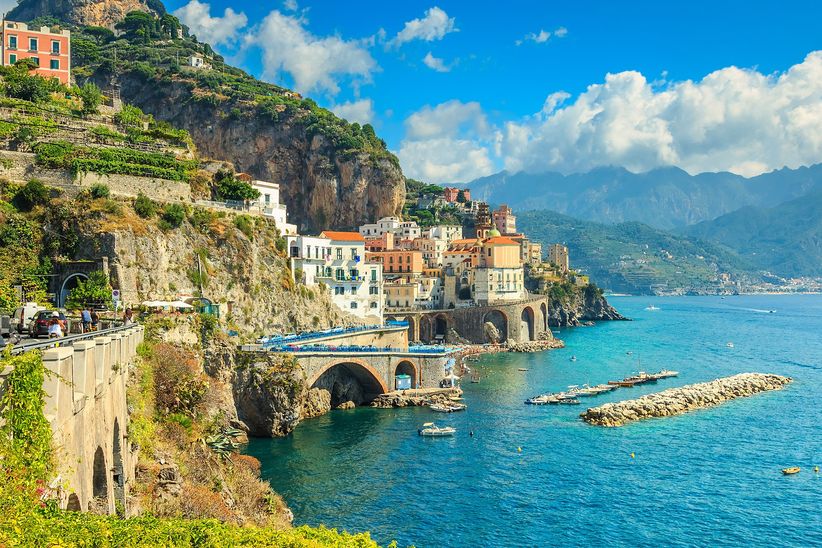 Positano, Italy
Reese Witherspoon & Jim Toth
A town located on Italy's Amalfi Coast, is the ultimate European getaway. Streets are lined with cute cafes and fabulous boutiques and the beaches are covered in grey pebbles. If you're looking to go somewhere tropical outside the Caribbean, this is the place.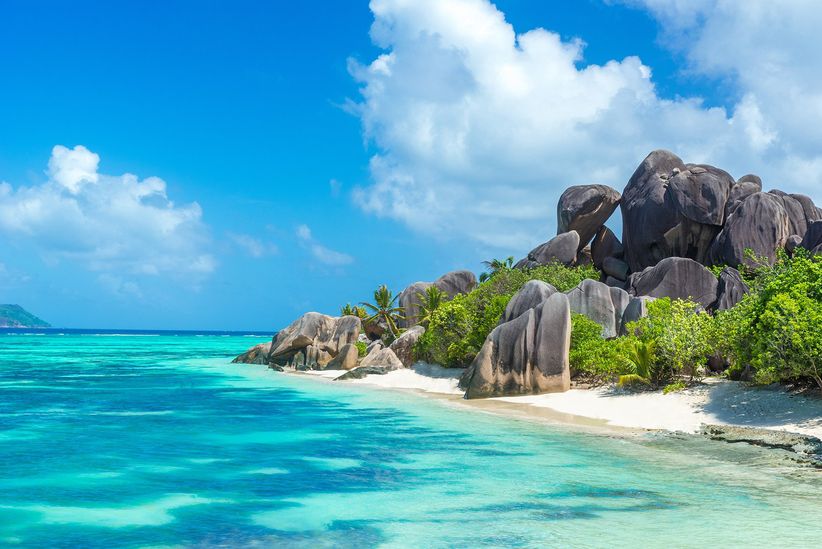 Seychelles
Kate Middleton & Prince William
This East African island is best known for its stunning natural beauty and unique wildlife. Enjoy rainforests and sailing all in one place!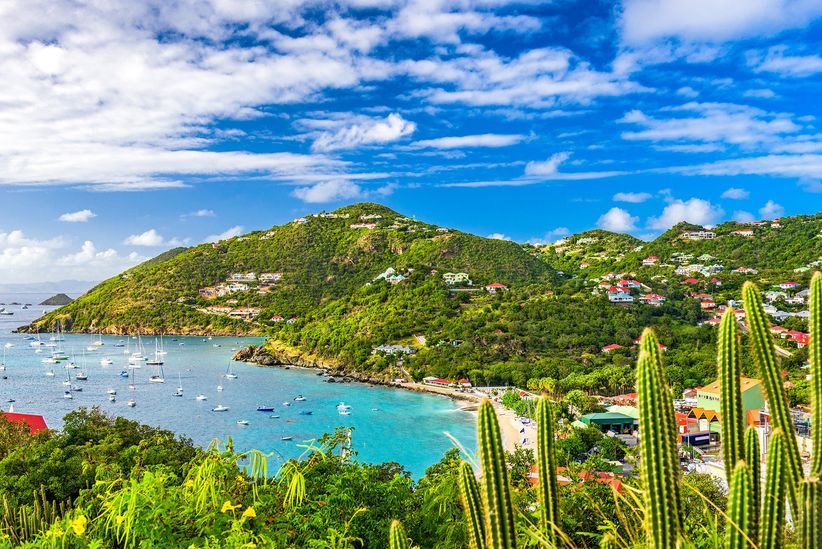 St. Barts
Nick Lacey & Vanessa Minnillo
Whether you stay in a villa or on a yacht docked on the coastline, there's no bad way to see this Caribbean island. Like history? They've got plenty of that as well.
Tanzania
Jessica Biel & Justin Timberlake
Enjoy an African safari at a few different parks where you'll see elephants, lions, and buffalos among other animals. Along the shore you can experience the thrill of seeing a whale shark! Adventurous couples, this is for you