7 Wedding Hotel Room Block Questions to Ask Before Booking
Here are the wedding hotel block questions you need to ask yourself before signing a contract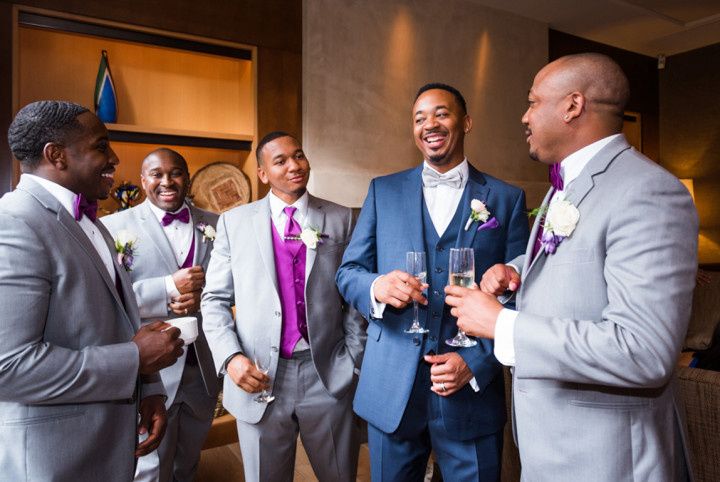 If you're hosting out-of-town guests for your wedding, helping them find convenient and budget-friendly accommodations is essential. Booking "room blocks" (meaning: hotels set aside a certain number of rooms just for your guests) at one or more nearby hotels will not only ensure that your crew has a place to stay, but also allow your guests to reap the benefits of group discounts. Before you book though, there are a series of wedding hotel room block questions to ask yourself.
Here are the wedding hotel block questions you need to ask yourself before signing on the dotted line.
1. When and where is my wedding?
Wait until your venue contract is signed before starting the hotel room block search. You'll want to make sure you book a hotel that is as close to your venue as possible. The holy grail of wedding accommodations is a hotel that's within walking distance to your venue. If that's not possible, a short limo, cab or chartered bus ride is ideal.
2. How many guests will need lodging?
A crucial thing to consider when reserving hotel blocks for wedding guests. Go through your guest list and create an estimate of how many guests will need accommodations—so really, anyone who is coming from out of town. Err on the side of booking more rooms, as you don't want anyone to be stuck without lodging.
3. How much can my guests spend on a hotel?
Before you book hotel rooms for wedding guests, consider your their needs. Some of your guests may want to splurge on a luxurious weekend at a fancy hotel, while others may be more concerned with saving money. That's why we recommend booking room blocks at more than one hotel—to provide options for all of your guests, no matter what their budget may be.
4. What else is going on in the city/town on the weekend of my wedding?
If there's a major event, like a marathon or conference, you may have fewer hotel options to choose from, and your guests may have to pay a bit more for accommodations. This makes it all the more important to reserve room blocks, to ensure that everyone has a place to stay.
5. Do I want to hold pre- or post-wedding events at a hotel?
Hosting your rehearsal dinner, after-party or post-wedding brunch at a hotel where many of your guests are staying is super-convenient—they'll love you for it. Make sure to look for hotels with great bars or restaurants with private dining options if you're hoping to host other events there.
6. Will I need a room for before or after the wedding?
We've seen it happen too many times—newlyweds who forget to book their own wedding night accommodations! Make sure you consider your own plans when booking hotel rooms. Will you or your future spouse need a room for getting ready on the day of your wedding? Do you want to stay in the same hotel where the rest of your guests are staying on your wedding night or find more private accommodations? You don't want to have to scramble to find a hotel room the day before your wedding!
7. What other requirements do I have?
Are there any other must-haves for your wedding lodging? Whether it's a gym for your athletic friends or a kid-friendly pool for your youngest guests, think about your ideal hotel accommodations so you'll be able to narrow down the many options!
Disclosure: This post contains affiliate links, some of which may be sponsored by paying vendors.