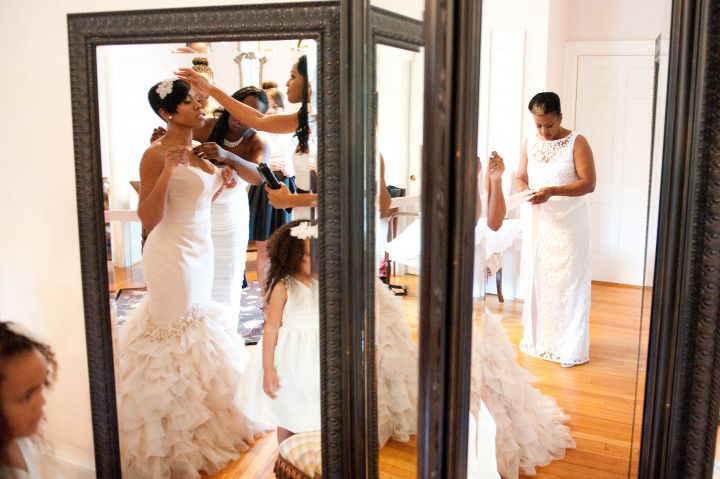 Photo: Reese Moore Weddings
Your wedding day should be about you and your fiancé(e), and it's perfectly fine to break away from the standard traditions if they don't feel true to you as a couple.

Check out our list of 10 things you don't have to do on your wedding day.

1. Wear a white dress (or a veil!)
2. Have the same number of bridesmaids and groomsmen (or have a wedding party at all!)
3. Toss the bouquet or garter.
4. Wear something old, new, borrowed, or blue.
5. Have a receiving line.
6. Write your own vows.
7. Have your dad (or anyone!) give you away.
8. Wait until the ceremony to see each other.
9. Have a first dance.
10. Seat the bride's side and groom's side separately.