We want to know where you went for all white, and where you're adding some color to your wedding!
What about your bridesmaids? Will you have them wear white as well, or something colorful?
All white everything?
Photo from Ailed & Andre's Bohemian Arizona Garden Wedding by Suzy Goodrick Photography
Or colorful?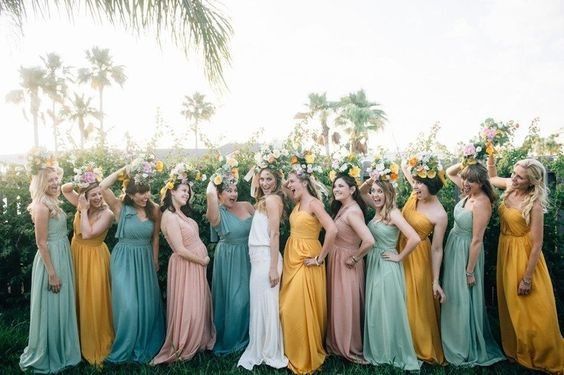 Photo from Bird Dog Wedding in Austin
Next Question: White or Colorful: Flower Girl Attire?