Despite your best budget intentions, it's really easy to spend more than you originally planned! In fact, couples tend to underestimate how much they'll spend on their wedding by 40%. Are you standing strong in your budget battle?
True or false? I've gone over budget!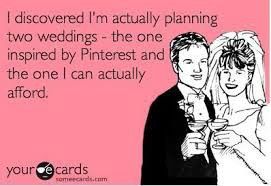 Next Question: I've thought about eloping!
Back to the Beginning: True or False?