What makes your wedding unique to you and your significant other? Post pictures & tell me!
The elk skull was from the first bull elk I ever harvested!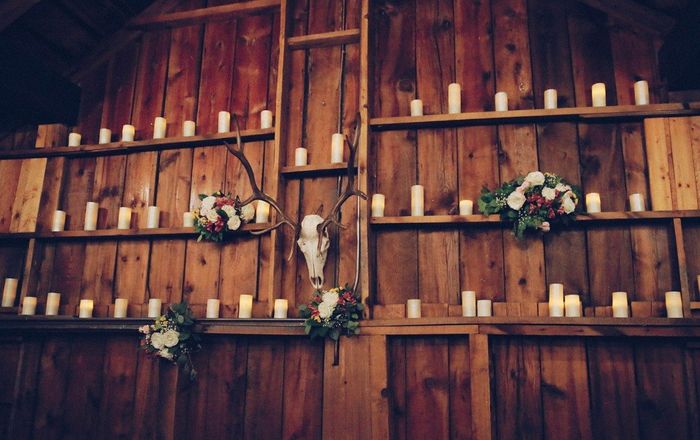 Our dog, Lucky, was our dog of honor.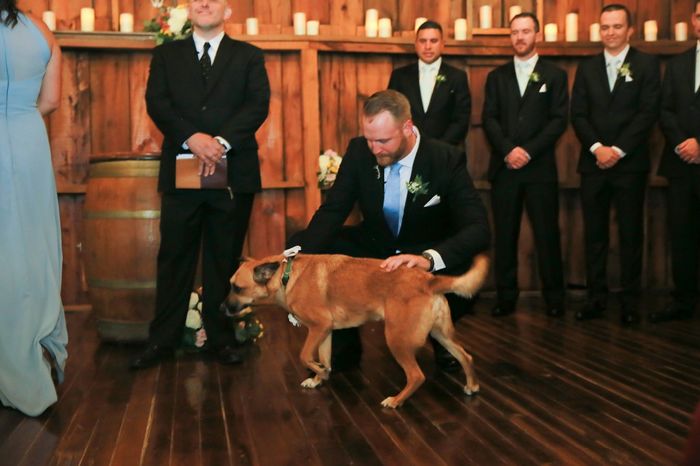 The wrap around my bouquet was actually made by my mother in law. It has pieces from her wedding dress!
I wore black cowboy boots (as did my husband). My MOH had him write on the bottom and she showed me right before I put them on. The boots are extra special, my father bought them for me before my college graduation & I wore them for that event too!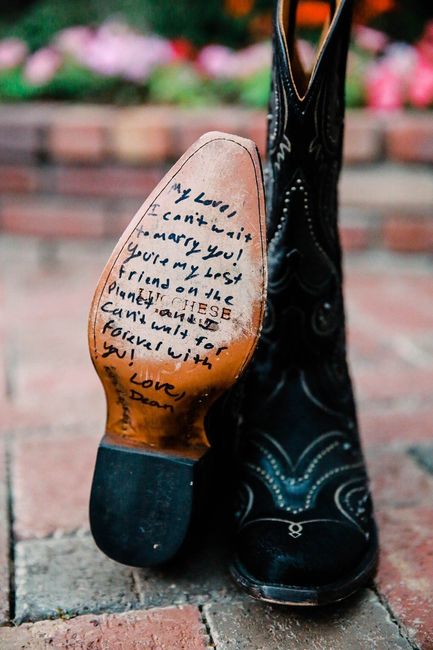 I had my husband's name tape sewed inside my dress from his time he served in the USMC.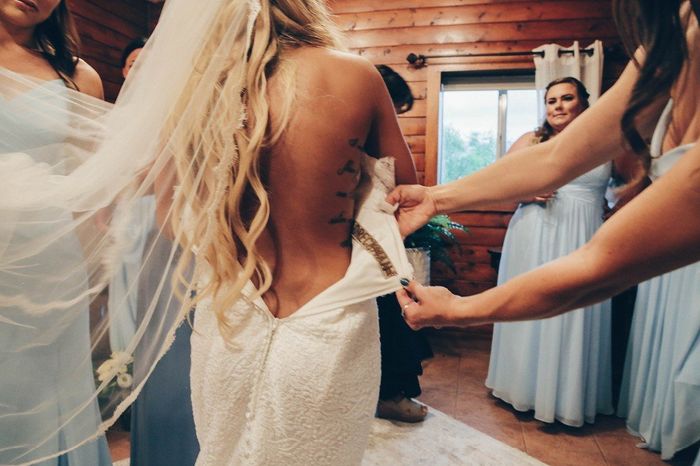 All the antlers were supplied by a groomsmen who shed hunts all the time!
Our cake topper is an heirloom, my parents & grandparents & great grandparents all used it.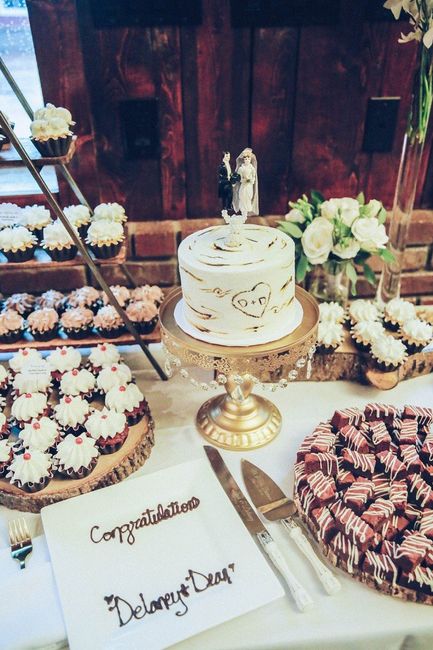 Our grand exit was fun, all our guests had mini cowbells to shake!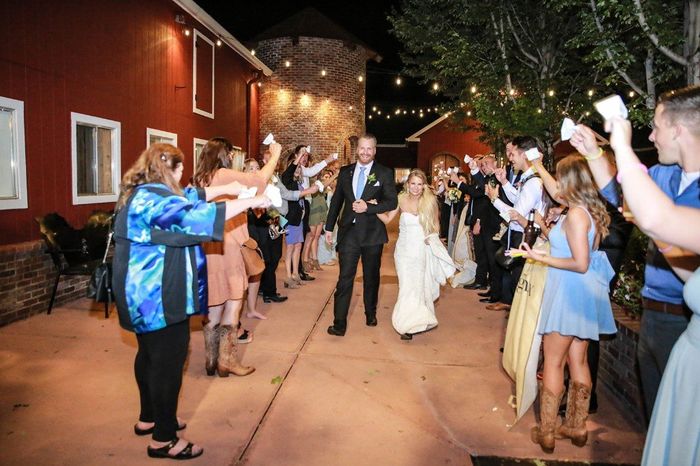 The center diamond is an heirloom diamond in my family. It belonged to my great great grandmother. My husband had it put in a new setting before he proposed.