Let's talk about gifts, baby! 🎁 Do you think wedding registries are a necessary tool to help your guests browse your favorite finds and most needed items? Or would you rather skip the registry and hope your guests realize to gift you cash 💰, while running the risk of receiving some odd and non-requested items?
What's your take? Is a wedding registry necessary or not??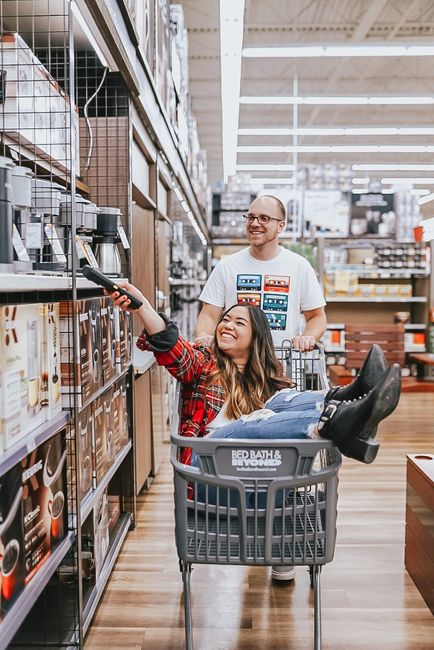 Photo from Marblelously Petite
⭐⭐⭐⭐⭐
Thanks for sharing your wedding details so we can all get to know each other better!! If you missed any questions, you can see them all linked here: Necessary or Not?
If you enjoyed this series, check out some of our other games like: Dish those wedding details!, Cake Wars! Wedding Edition, and Are you ready to say "I do"?