Are you a traditionalist when it comes to bachelor and bachelorette parties as well? Are you sticking the the strict agenda of a wild night out with a bride sash, tiara, raunchy party decor, and maybe even a stripper?
Or are you definitely ditching the typical party plans in favor of something more your style - like a spa day, vineyard or brewery tour, fun class, or fancy dinner?
Are you doing or ditching the stereotypical "raunchy" bach party?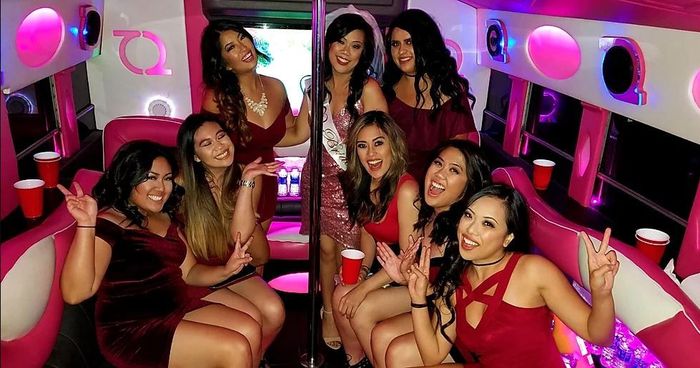 Photo from Lil Pink Party Bus
Next Question: Sleeping Separately the Night Before?
Back to the Beginning: Do or Ditch?