What about the groom's suit shade?? Which trend do you love more - a white jacket or a colorful jacket?

White?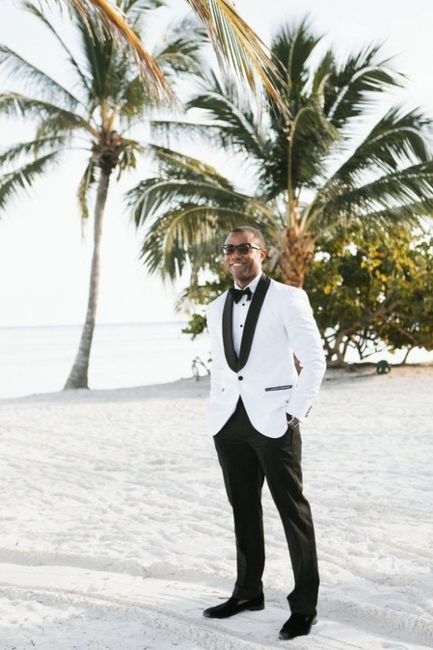 Photo by Karina Jensen Photography in Punta Cana
Or Colorful?
Photo from Cheers Babe in Oakland, CA
Next Question: Garter - White or Colorful?
Back to the Beginning: White or Colorful?