Next up is your paper products!! Are you keeping it clean and classic with a white wedding invitation? Or livening it up with some pops of color?
White?
Photo from Shine Wedding Invitations in Rochester, NY
Or Colorful?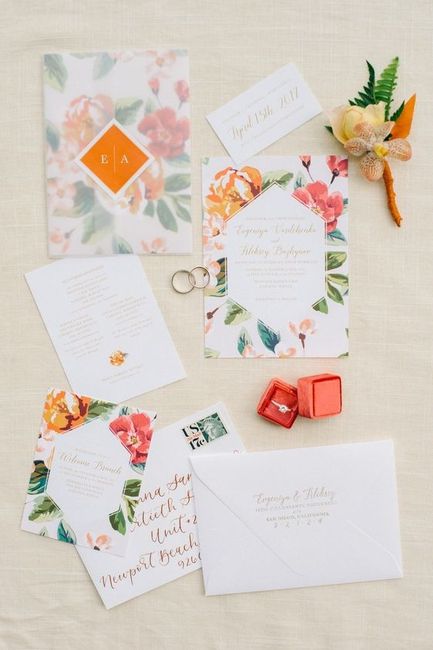 Photo from Betty Lu Paperie in Daphne, AL
Next Question: Bouquet - White or Colorful?
Back to the Beginning: White or Colorful?