I'm sure you haven't forgotten about your main meal! Are you indulging in everything from fun food stations to extra dessert options? Or are you looking for a catering package that's also budget-friendly?
Splurge or save? 🍽️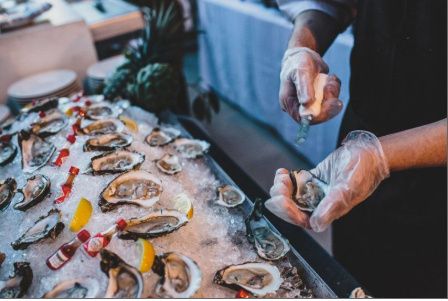 Photo from Perry Lane Hotel in Savannah, GA
Next Question: Booze?
Back to the Beginning: Splurge or Save?