Do you love the fun and flirty floral bridesmaid dress trend? Or has this dress trend never been your taste?? Would you give floral dresses a try, or are you ready to wave this trend goodbye? 👋
Are you still into or totally over floral bridesmaid dresses?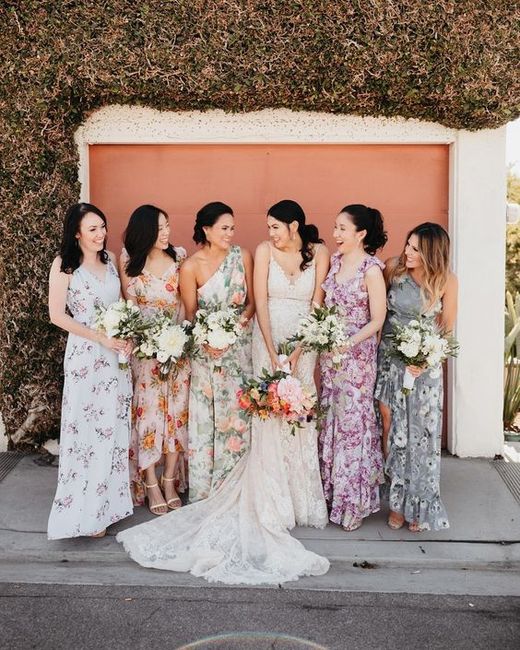 Photo by Kami Olavarria in San Diego
Next Question: Doughnuts for Dessert?
Back to the Beginning: Into It or Over It?