Doughnuts have been having a major wedding moment! Doughnut walls, towers, and dessert displays are everywhere! 🍩
Are you down with the doughnut dessert trend? Or do you think they're just a passing fad?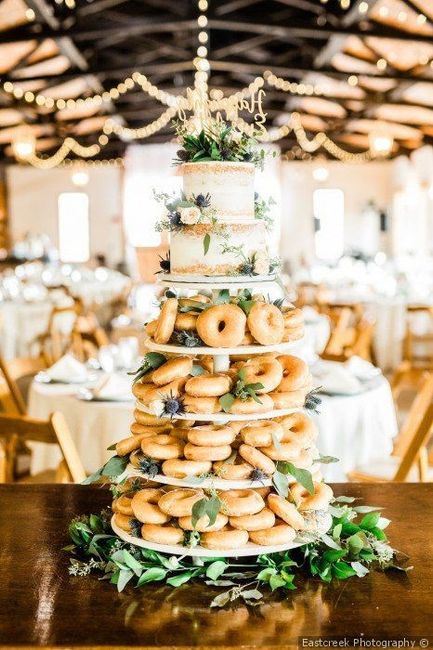 Photo by Eastcreek Photography in Lawrencevile, GA
Next Question: First Look?
Back to the Beginning: Into It or Over It?