Hi ladies!!! My wedding is in 61 days and we've been working tirelessly to get all of our DIY projects done. I recently finished my biggest project and decided to share some of the hard work with y'all!
The biggest task was invitations. I decided early on that I wanted to go this route to save money. I know I saved some but I'm not sure it was enough to be worth all the hassle... given I went with a simple look but more intricate process. Those seals took me FOREVER to do.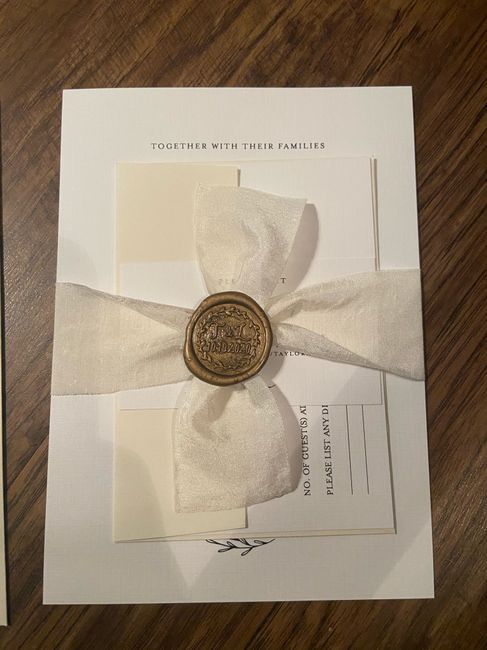 Next, we finished two of our wedding signs recently. Printed the letters out with the cricut. The wood sign is plywood that my fiancé cut out and put together was some hinges!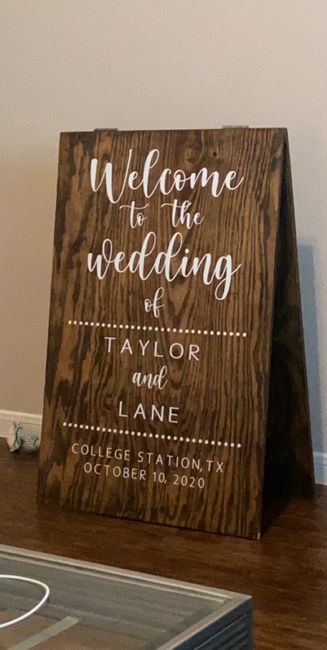 We did table numbers with blocks of wood that my fiancé cut out and stained.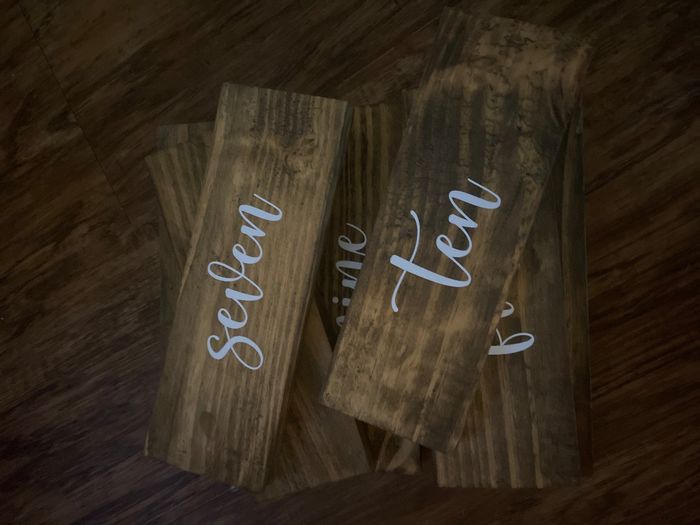 Lastly, I bought a bucket from Michaels and decided to do a bucket list instead of a guestbook! I created the template and printed these cards for people to write on!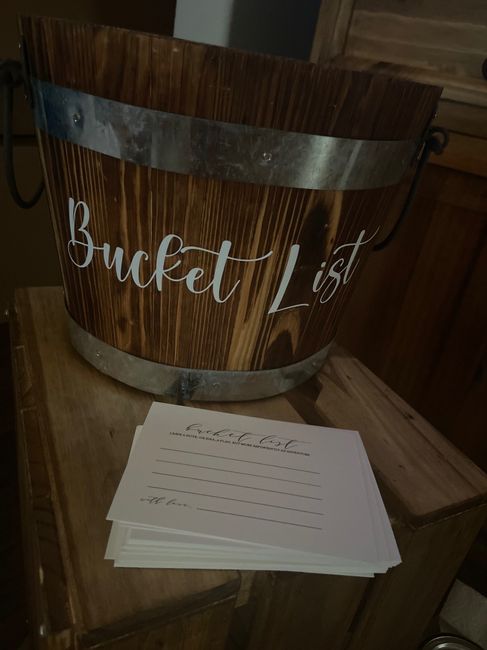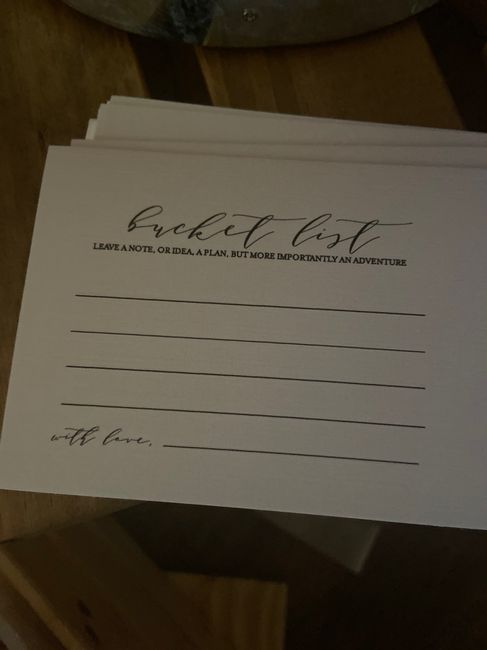 Please let me know if you have any questions! Happy planning😊