What's your stance on destination weddings? Are they underrated (beautiful location, awesome excuse to travel, easy way to splurge on a smaller guest list)? Or a little too complicated?
Do you think destination weddings are overrated or underrated?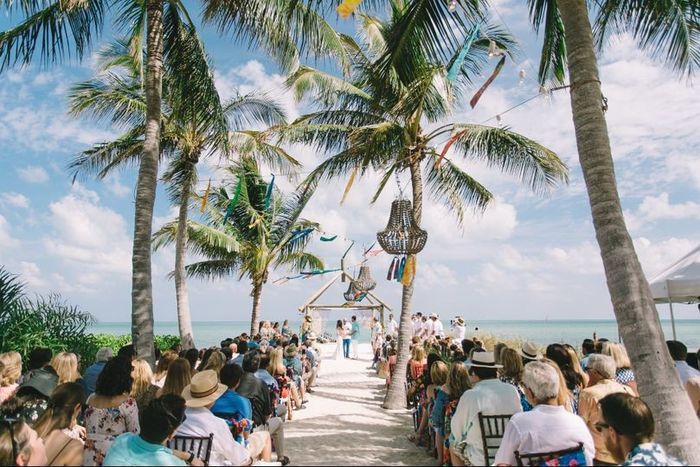 Photo from D'Asigner Events in Marathon, FL
Next Question: Welcome Bags?
Back to the Beginning: Overrated or Underrated?