Champagne is the official celebration drink!! 🍾 Is a champagne toast an integral part of your party plans?? Or are you skipping the champs and having your guests toast with whatever is already in their glass?
Do you think a champagne toast is necessary or not? 🥂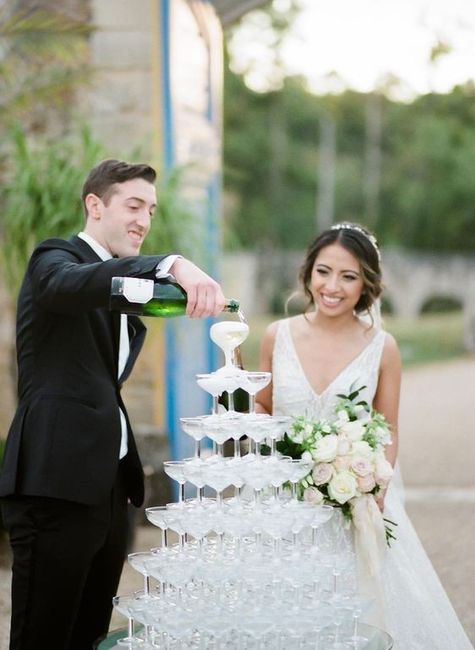 Photo by Peter and Veronika
Next Question: Wedding Cake?
Back to the Beginning: Necessary or Not?