Not into the classic wedding cake? There are a ton of other options taking off!
Which alternative cake trend is your favorite? A wedding cake made of wheels of cheese, or a big stack of pancakes?
Cheese Cake?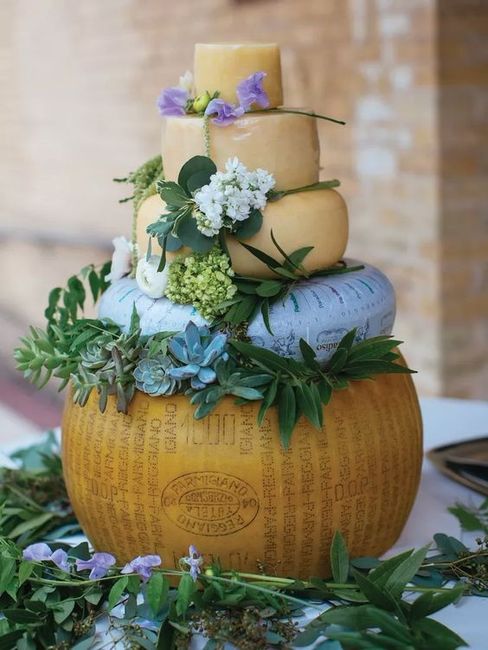 Photo by Anne-Marie Photography in Putney, VT
Or Pancake?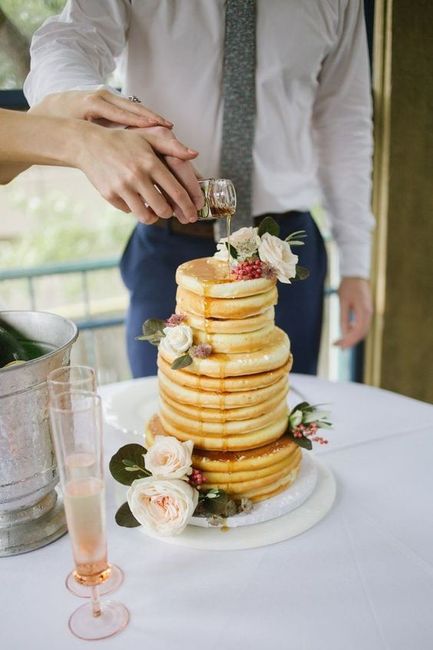 Photo by Blair Schluter Photography in Bixby, OK
⭐⭐⭐⭐⭐
Thanks for weighing in on our sweet showdown! If you missed any questions, you can see them all linked here: Cake Wars! Wedding Edition
Make sure you didn't miss our recent games: Are you ready to say "I do"?, Dress Duels!, and Long or Short?