It's been a week and I finally have a chance to load some photos lol.
I woke up the day after the wedding with happy tears. It was a fabulous day. My period started and was the WORST I've had in literally 5 years, I forgot my belt and I forgot my perfume. It was still the best day of my life. The ceremony was nice and quick thankfully because I hate attention on me and my knees were shaking so bad. Most of the "candid" pictures I look scared because I was so nervous and excited and trying to not cry happy tears. That does not translate well in photos lol. Still the best day ever. We had exactly 30 people including us so we got to have the ceremony outside and the weather was perfect.
I had my hair and makeup done by the salon at the Linq and she took really good care of me. Everyone kept telling me how pretty and beautiful I looked. I don't see that at all but they did lol. We are our own worst critic right? My husband said I looked amazing so I am happy.
I didn't get to eat much but the venue had plates with a little bit of everything for us which was nice. I wasn't very hungry but I took at least a bite of everything and it was all really good.
The cake. OMG it was SOOOOO good. I was in heaven. we had them cut the whole thing and there was a ton of cake but they didn't give us any to take home which was sad cause I really wanted some later since I barely got any.
It's true what they say. It goes really fast. I'm glad lots of people took picture and posted them for us to see. Everyone was dancing and said how great of a time they had. So it is possible to have a perfect wedding with a low budget. We spent less than 10k between the all inclusive venue, flights and hotels. We got great packages with limo transportation which was awesome.
Ok now for the pics. Speaking of pics...the venue is now telling us we only get to pick "candid" pics and need to pay $59.50 per posed picture so all of our posed ones will always have a watermark because we aren't paying that much plus 19% on top of that. Ridiculous. That's how they get you!
vegas
vegas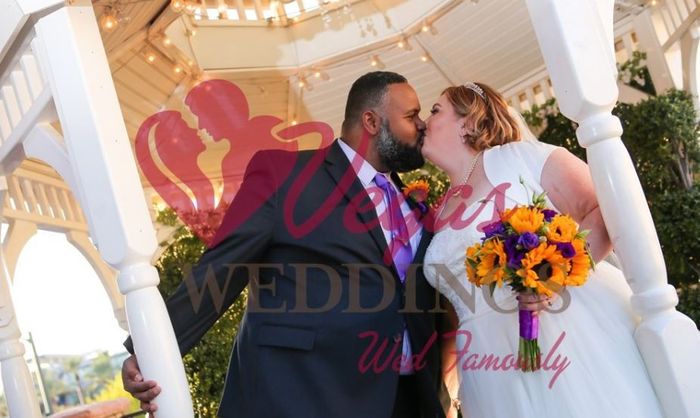 vegas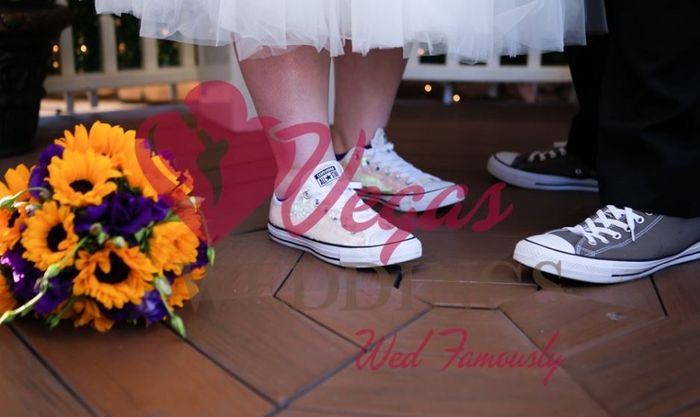 vegas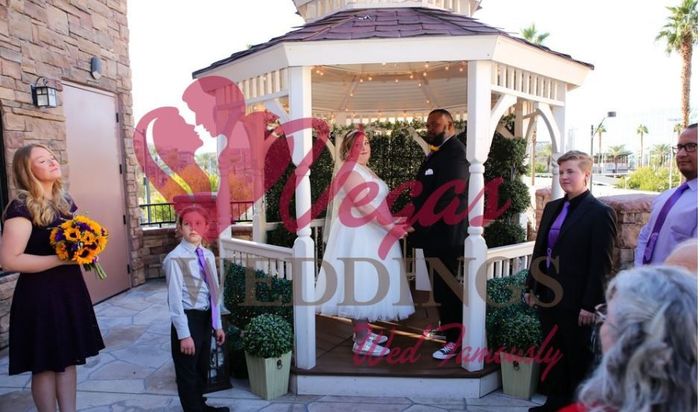 vegas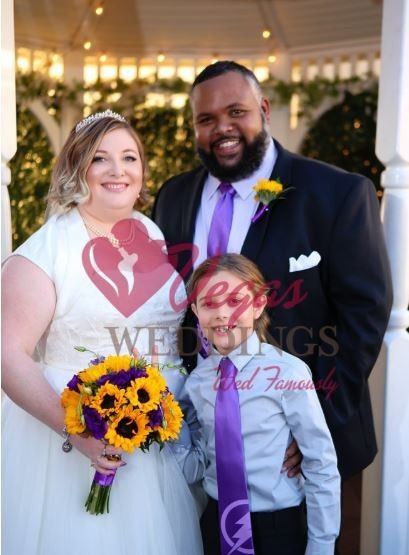 vegas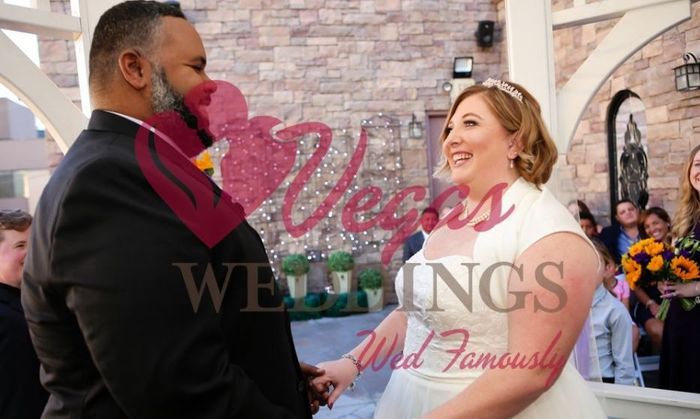 vegas
vegas
vegas
cake!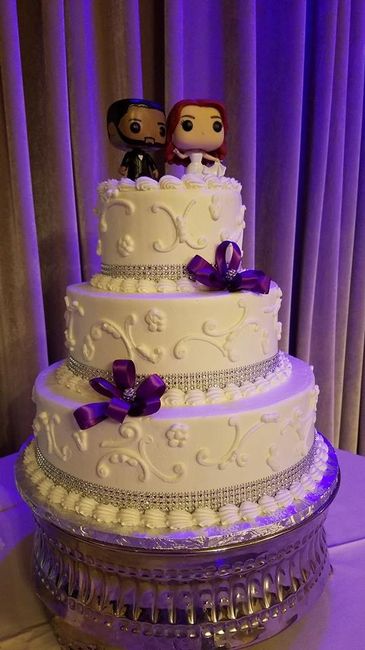 cake!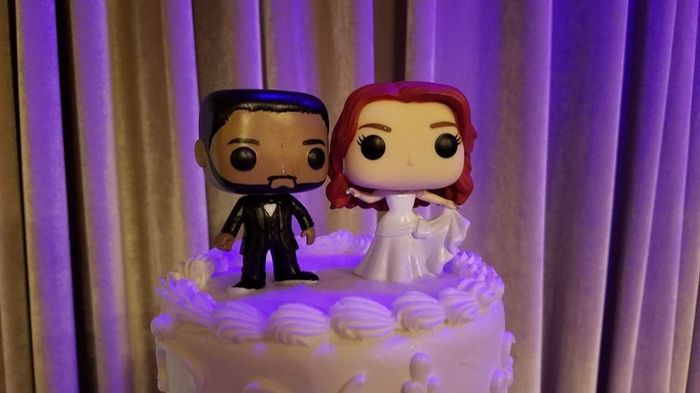 personalized cups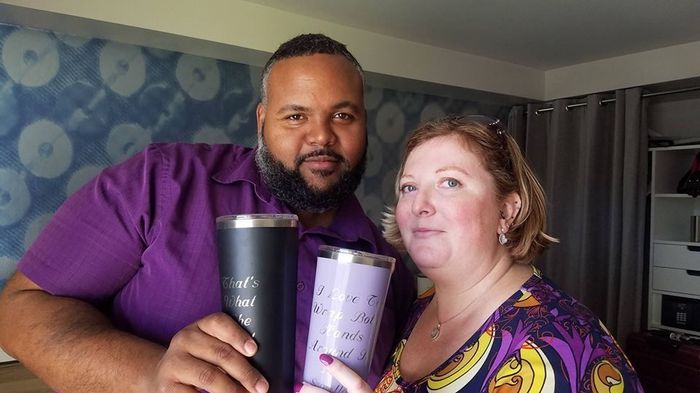 cousin, bff and me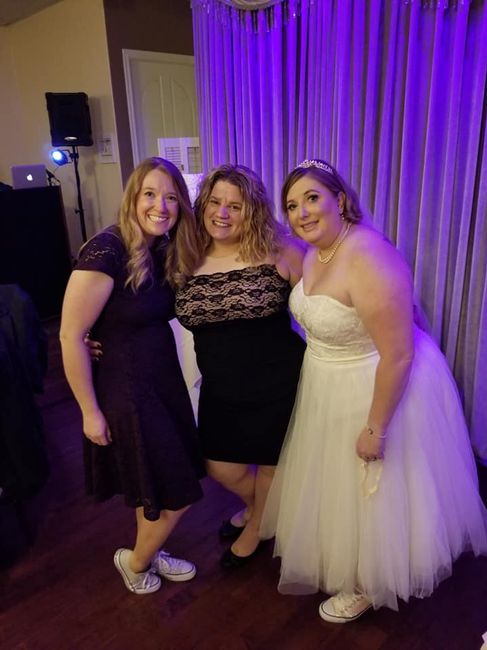 Bellagio fountain! Picked up my belt before hitting the strip
walking the strip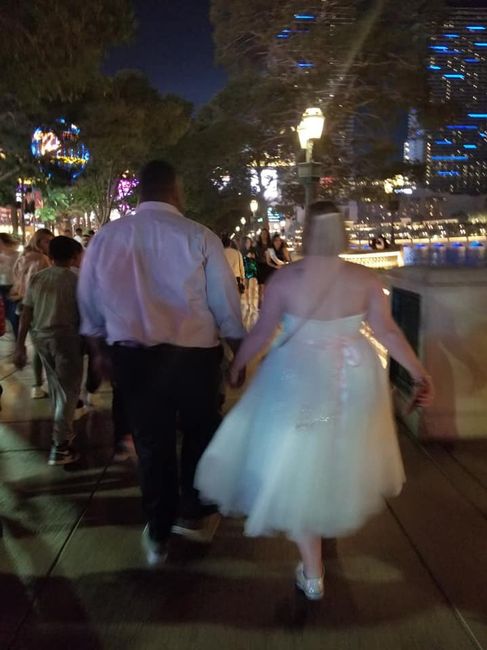 my ladies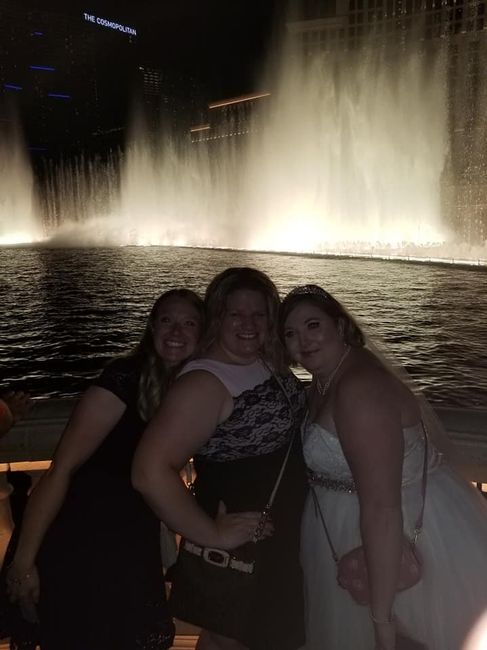 first dance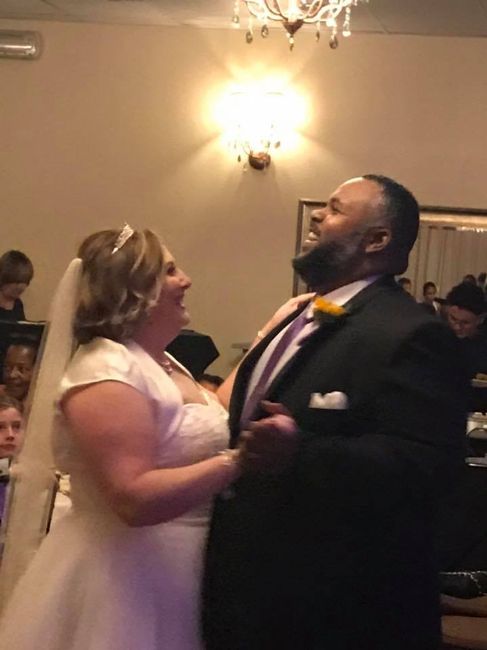 getting ready
our table
cake smash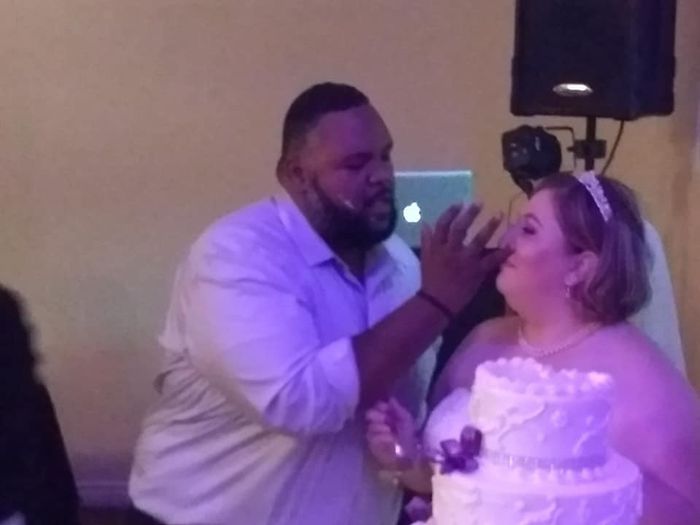 toppers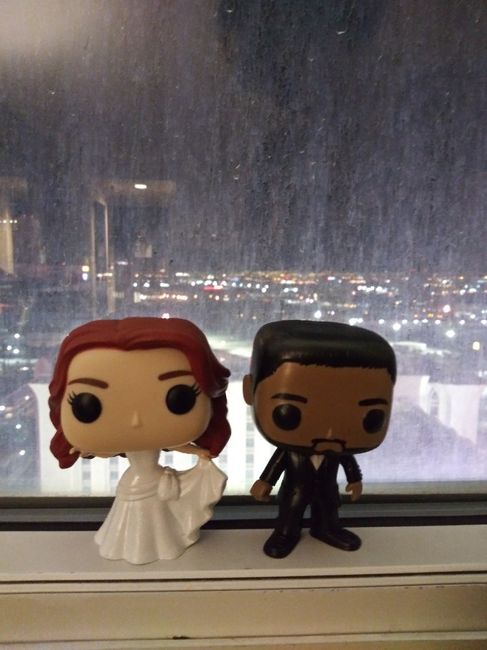 great gramas necklace turned into a matching bracelet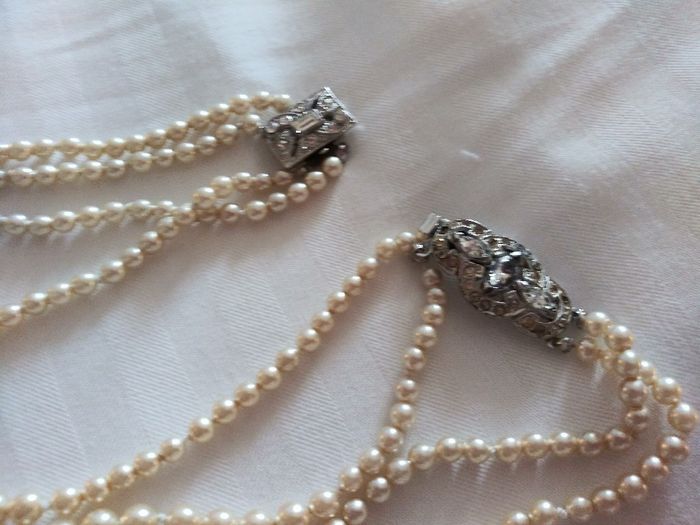 my shoes
nieces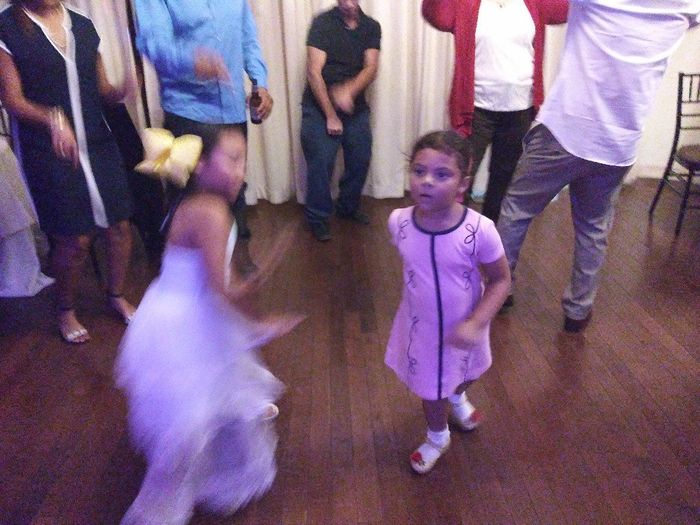 me and my kiddo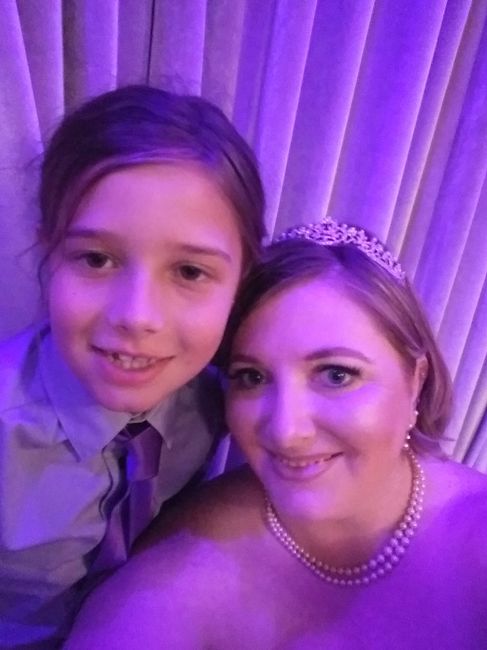 bar hopping in my dress!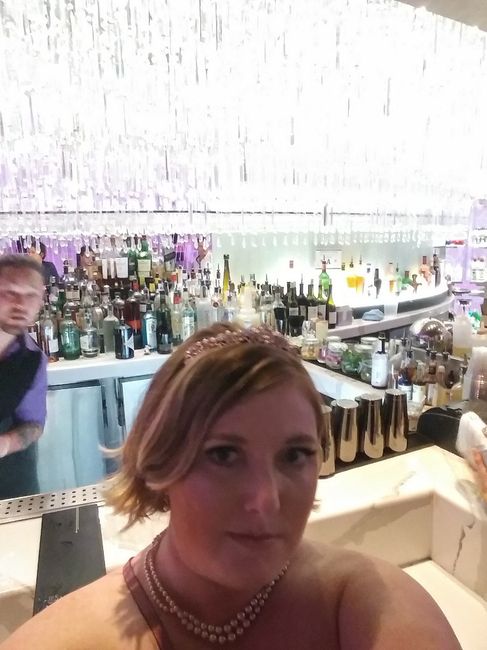 in love