I'M BACK AND MARRIED!!!It's been all of 34 (?) hours? Best. Day. EVER. Seriously, could not have imagined a better day. I was super calm up until my dad and I started to walk down the aisle... and then I sped up because I forgot everyone would stand up and block my view of my husband at the top of the aisle! My dad was like, "You are CLOCKING IT!" and I just said, "...I want to see [husband]!" The weather was perfection, the venue was gorgeous, the food delicious, the cake the best anyone had ever had at a wedding, the DJ nailed it, the photographer was adorable and I just know he got amazing shots, my friend who did videography was my shadow, and the swordfight was a HIT.Please enjoy some non-pro photos from a friend who didn't just tag me on social media, but generously zipped the files over to me! (I deliberately left my phone in the bridal suite.)
A) My dad is STLYIN', and B) I couldn't decide if I wanted to laugh or cry, so I just grinned
Listening to my FIL choke up as he read from Corinthians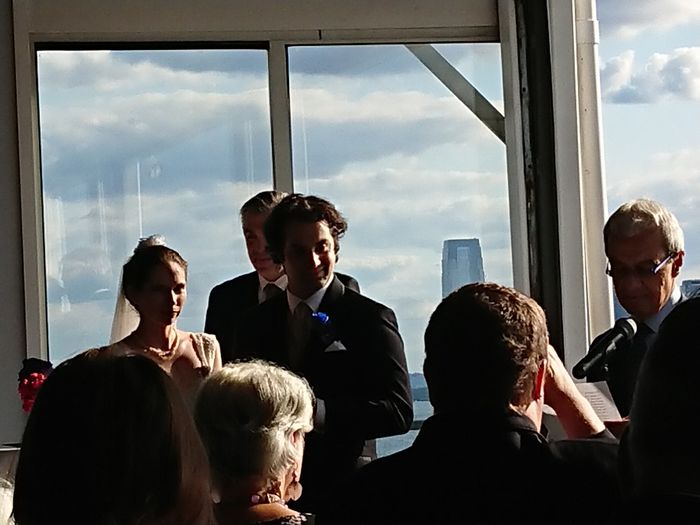 Officially the Coolest Picture of Me Ever Taken (from Part 2 of the swordfight skit)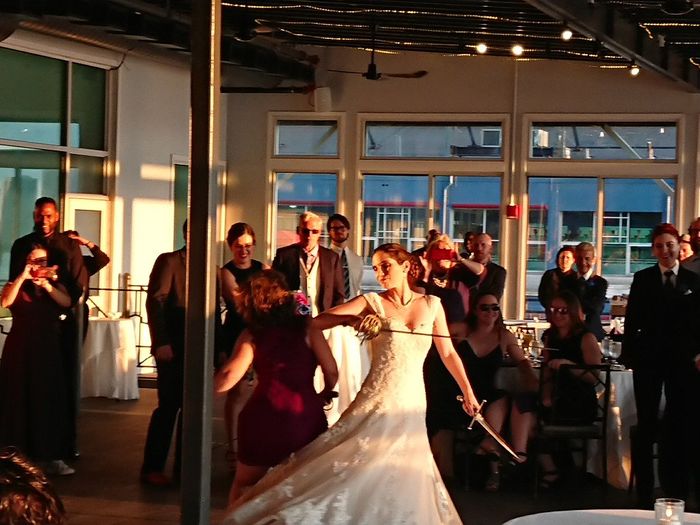 Phillies baseball and theatre themed cake - it was marble cake with chocolate filling and buttercream icing and OMG IT WAS SO GOOD.
Part of the view. Honestly, this was half the reason we chose the venue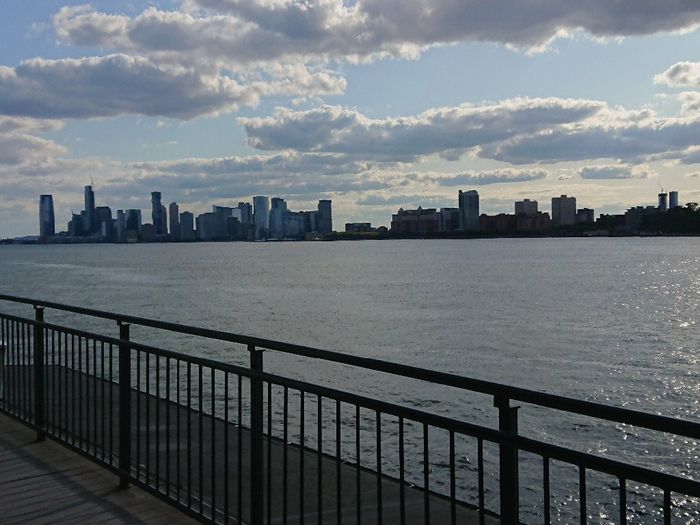 My dad and I bustin' moves to "I've Had the Time of My Life"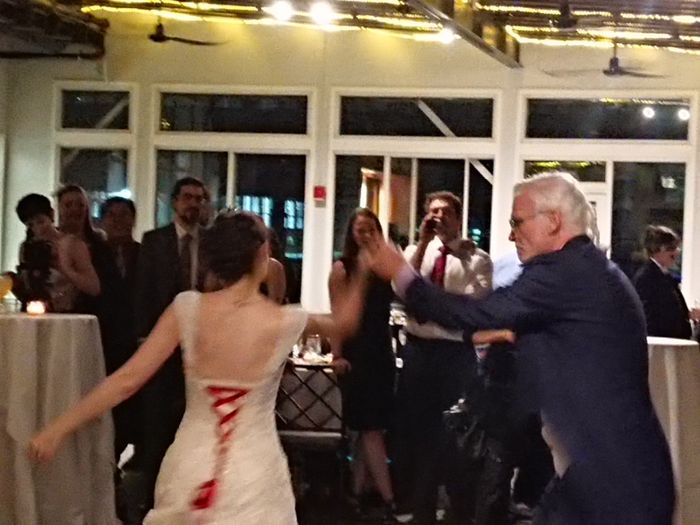 Our first dance as husband and wife kept getting interrupted by kissing each other. Sorry not sorry
I'm so happy, all! I felt gorgeous, DH looked amazing, our friends had the best time, I couldn't cry because my contacts wouldn't let me, and we stayed in the moment and I think I actually remember most of the day!!