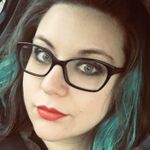 Mrsgreen2Be
My fiancé and I met in 7th grade in band. We got together as a couple in 9th grade and have been together ever since. We have a Chocolate Lab, Seymour,... View More
My fiancé and I met in 7th grade in band. We got together as a couple in 9th grade and have been together ever since. We have a Chocolate Lab, Seymour, who we have raised together and adore. We are about 1 year into owning our first house and we are finally starting to really plan this thing out. We had already gone through most of the planning but had a few things happen that prevented us from following through. Here's to the future!
Happily married 🎉
October 10, 2019
Pink or cherry flavored drinks?
As we try to decide on a couple cocktails for our brunch reception, I'd love any suggestions for drinks that are pink and either cherry flavored or could be accented with a cherry! These are in...