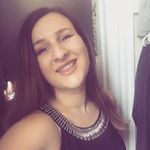 Aspen
Theatre artist and educator; outdoor enthusiast.
Happily married 🎉
July 11, 2021
Photos Missed! Help
Aspen
, on July 29, 2021 at 3:42 PM
Hello! So I'm in a bit of a pickle. I got married just over two weeks ago. Yay!! We just got back from our honeymoon, and my mom said she was waiting until we were back to bring this up, but, the...