I participated in Sunni's discussion
1053 days ago
3 pt
Feeling Hopeless!
Total if possible. I have friends that will help with cake, food,
...
View full discussion

I started a discussion
1053 days ago
1 pt
Feeling Hopeless!
Ok I need some help! I do not want to spend a ton as I don't want to start my new life in debt but I really want an outdoor wedding anywhere between Rochester, NH - Bridgton, ME any suggestions? Sept 2020 am struggling very much to find a location! ...

I participated in Sunni's discussion
1079 days ago
1 pt

I started a discussion
1080 days ago
1 pt

I earned a badge!
1131 days ago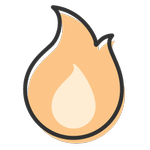 Hot Streak
Hot streak! You can't get enough of the WeddingWire community, can you? Thanks for being a loyal community member and visiting us 5 days in a row.

I participated in Sunni's discussion
1139 days ago
3 pt
View more