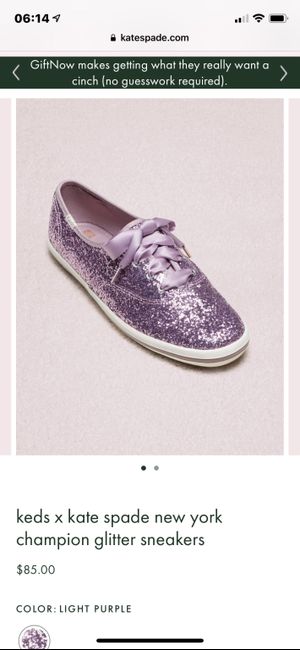 new kate spade keds colors
Omg guys!! I just have to tell! So I've decided on wearing kate spade keds for my wedding along with my bridesmaids. I did a post about this before. Theirs are white with silver polka dots and that was easy to choose. I kept being so hesitant on mine...
I ended up cancelling because it got too much delayed and I felt I was
...
View full discussion