Reviews
4.9 out of 5 rating
Quality of service

4.9 out of 5 rating

Average response time

5 out of 5 rating

Professionalism

4.9 out of 5 rating

Value

4.9 out of 5 rating

Flexibility

5 out of 5 rating
99%
Recommended by couples
37 User photos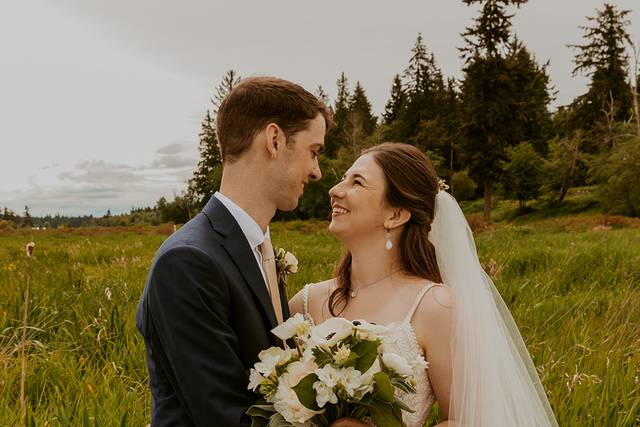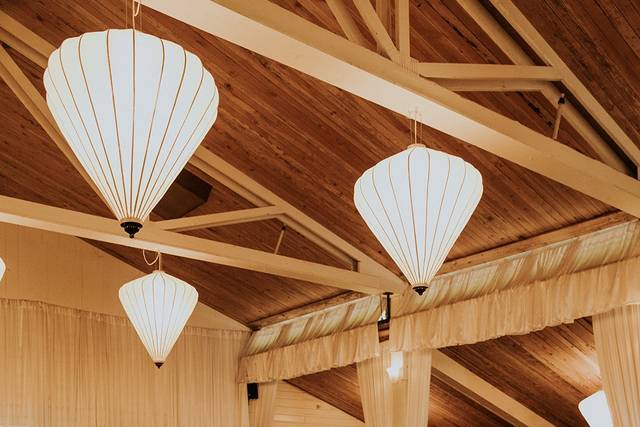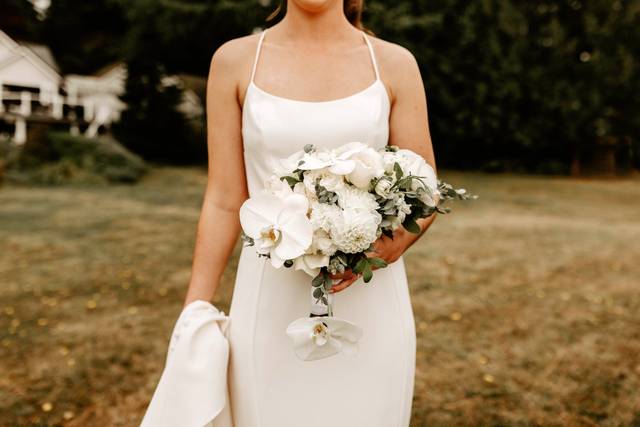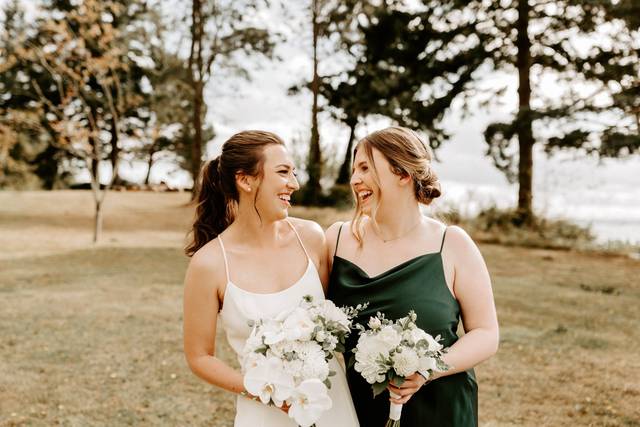 + 33

photos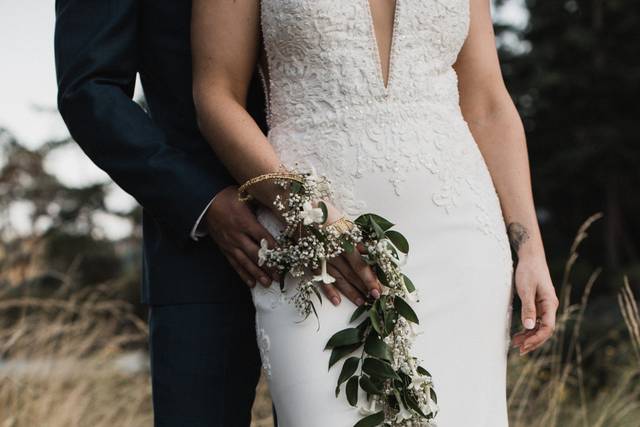 Lauren K.

Married on 06/05/2022

Tobey is absolutely wonderful and we LOVE her!

I never thought I would want or need a wedding planner until I met Tobey... without her, I probably would have ended up running to the court house and eloping! She brought an entirely different perspective and helped us consider all of our options before making huge decisions. Tobey brought to light MANY details that we would have overlooked - she knows what she's doing and she makes sure that everything will be ironed out before wedding go time. Her attention to detail, flexibility, attitude, and access to countless resources are what separates her from the rest. Tobey does all of this while being your biggest cheerleader and motivator - trust me, you need that a long the way!

COVID-19 did not allow us to have the wedding that we and Tobey worked so hard to plan but because of her, we were able to pull off an intimate backyard ceremony and are ready for the big event when the time allows.

Friends who have worked with different wedding planners in the past were amazed at how hard Tobey worked for us. She is one of a kind and we can't recommend her enough.



Tobey Nelson Events and Design's reply:

Aww, thanks Lauren! I loved helping you plan - you're a fun and sweet couple! Thanks for the kind words. I wish you two the best!

Erin P.

Married on 06/04/2022

Wonderful planner, florist and designer!

Tobey was incredible to work with. Due to Covid, we rearranged our date and our plans countless times. Having Tobey as our planner made the whirlwind easy to manage! She was so helpful, especially with all of the changes we made. Our wedding day ran effortlessly thanks to her expertise in planning. Our flowers and decor were stunning and exactly what we had envisioned! I would recommend her as a planner, florist and designer to anyone! Thank you endlessly, Tobey!

Tobey Nelson Events and Design's reply:

Erin, thank you for taking the time to write this thoughtful review! It was especially great to see you two FINALLY get to have your wedding celebration! I enjoyed working with you both and wish you a lifetime of happiness together. Also - best Daddy Daughter dance EVER!!!!!!

Carina

Married on 10/24/2020

Tobey is amazing! I gave her a couple photos and ideas of what I was looking for and she took that inspiration above and beyond! I was blown away. I highly recommend. She is incredibly talented and wonderful to work with!

Tobey Nelson Events and Design's reply:

Thanks Carina! You picked a beautiful theme for your wedding, and a beautiful place - it was easy to make it beautiful!

Are you interested?

Send a message

Ann S.

Married on 09/26/2020

Creative and professional

Tobey met all of our floral design needs for our daughter's wedding. The bouquets and centerpiece blooms were exquisite in the color palette we requested and most locally grown. In these challenging times to plan a (smaller) wedding, we appreciated Tobey's attention to detail!

Tobey Nelson Events and Design's reply:

Thank you Ann! I appreciate your giving me the honor of making Katie's flowers! I wish your family the best!

Daniel

Married on 08/22/2020

An incredible, highly-recommended planner and florist!

Although we had to cancel our wedding due to COVID-19, Tobey helped us with initial planning for floral design and event coordination. She was extremely fun and easy to talk to, empathetic with our situation, and her wedding expertise was very evident. We are sad that we never got to work with Tobey on the day of our wedding, but we will definitely work with Tobey again if we have another event. In these times of stress uncertainty, a professional like Tobey is someone you should pick for your wedding.

Tobey Nelson Events and Design's reply:

Thank you Daniel! This is so sweet of you to do & say. I am bummed for you both that you've had to cancel/rethink your event. Here's to hoping that it only allows for something more special when the time comes! Thank you for your kind words, and I wish you & D the best!

Katie S.

Married on 08/20/2020

Wonderful, thorough planning services

Tobey was amazing to work with--super organized, thorough and professional. Planning a wedding (even a small one) in the times of COVID was not easy and Tobey helped every step of the way. Even when I had to move my wedding out of state ~4 weeks from my wedding date, she helped with the transition and fully documented my plans for the next day-of coordinator. I would have been lost without her!

Tobey Nelson Events and Design's reply:

Thank you Katie! I really enjoyed working with you, and I'm so glad you were able to have your wedding!

Stephanie B.

Married on 08/16/2020

Incredible Wedding Planner

I had called around to numerous wedding planners in the Seattle and Skagit area for several weeks and was continuously let down by lack of communication along with some exorbitant prices. I was so lucky to have found Tobey through Wedding Wire, initially as I fell in love with her flower arrangements. I noticed she also did wedding planning, so I crossed my fingers she would be available for our Whidbey wedding. After talking, I was happy and relieved to hear that she wanted to take on our wedding, plus her packages were so reasonable! Tobey is the ultimate project manager- her attention to detail was stellar. She created a clear timeline for us through the planning process, managed our vendors, and most importantly rolled with the punches as COVID changed everything. Sadly, we had to cancel 2020 our wedding, but we will happily work with her again once we have a new date.

Thank you, Tobey!! :)

Tobey Nelson Events and Design's reply:

Thanks Stephanie! You sure did have a roller coaster wedding planning ride! I appreciate your kind words and will look forward to working with you on your next plans!

Claire P.

Married on 05/08/2020

Not your average big-box Florist

Tobey was so super excellent to work with. She clearly loves and works hard at honing her craft and it shows through in every detail from the first meeting to the wedding day. I was a bride who wasn't convinced I wanted a traditional bouquet and she took this idea and RAN with it. The end result was a gorgeous, subtle, bracelet cascading waterfall of a bouquet and it was perfect. She will work with your colorful decadent floral dreams or (like mine) more of an understated, neutral, greenery-inspired theme and produce the most optimized version of any Pinterest board you have ever seen. She loves to build and think outside the box and actually built us a greenery and neutral floral CHANDELIER for the middle of our tent and it was the most gorgeous centerpiece we could have asked for. Not only is she a floral creative genius, she uses local sources with an eye for sustainable gardening and seasonal arrangements. Tobey also went above and beyond as a vendor to make the experience as personal as possible. She was there for us as a style guide, a support system, and our biggest fan and it really made all the difference in our big day. Thank you, Tobey!

+ 4

photos

Tobey Nelson Events and Design's reply:

oh Claire! Thank you so much for all these kind words! I LOVED making your wonderful non-traditional wedding bouquet! And I should thank YOU for the chance to make a big fun floral statement piece for your tent! I feel so grateful you chose me to be your wedding florist. It was an honor, and a blast! Plus - that team you put together?! Awesome!!!

Rachael A.

Married on 03/06/2020

Absolute Gem and Picture of Professionalism

Toby was such a breeze to work with. She came to our event site beforehand as she had not been to the event site and was able to provide us ideas . I had little idea of what I wanted or what would look good. She took special care to include my husband in making decisions, which made him so happy. She suggested different table cloth colors for us to keep it more in line with with I had imagined. She was so kind and professional. She also made the most adorable flower dog collars for our two dachshunds to wear. When the correct table clothes did not arrive (we were given white, which was much too formal for our "fun" theme), Toby went out of the way to make them look great and added greenery that was not originally in our contract. She went above and beyond in every sense. She fixed problems I did not even know about. She was the most reliable and helpful person at my wedding. When 8 extra people showed up to my plated dinner wedding, Toby helped find an extra table and re-arranged the design to make that table look just as part as the others. The flowers were absolutely stunning. She had high floral features that were so beautiful and did not block conversations. I would hire her any day and hope I can find a way to work her into a future event.

Tobey Nelson Events and Design's reply:

Wow, what a sweet review, Rachel, thank you! I loved working with you and making Kiana Lodge even more beautiful than it is for you & Adam to celebrate! I have fond memories of your day. Thanks for sharing this review!

Jacy D.

Married on 10/12/2019

Exceptional, Professional, Stellar experience!

Tobey Nelson provided outstanding guidance & service for our daughter's wedding. She is a fabulous communicator, superbly organized, extremely experienced, artistically talented (flowers, centerpieces) & anticipates her clients' needs. While calm & focused, she sincerely & enthusiastically shared our joy. She's an absolute delight to be around. There aren't adequate words to express our gratitude and appreciation for her role in our successful 3-day epic wedding events!

Tobey Nelson Events and Design's reply:

Thank you Jacy! A&T's wedding was a standout and I'm so honored I got to play a part in making it come together (and stay together, haha!!). I loved working with you, and appreciate your kind words!

Nancy G.

Married on 09/07/2019

Perfect and so easy to work with!

Tobey was wonderful to work with and the flowers were gorgeous! We had a small wedding and a relatively short timeline and she was super responsive. I like flowers and definitely wanted some centerpieces and a boquet and such, but I didn't have the eye to figure it out. Tobey has an a la carte option that worked perfectly for us. Thanks so much!

Tobey Nelson Events and Design's reply:

Nancy, thank you for this nice review! I really enjoyed making your bouquet and table garland, and I loved the color scheme you chose! Thanks for letting me play a part of your special celebration!

Ram

Married on 07/14/2019

Amazing Wedding Planner and Florist!

We hired Tobey for our 3 day Indian Fusion Wedding on Whidbey Island. Our experience working with her and her team was absolutely wonderful. On top of her stunning wedding floral designs, she is very detail oriented with her wedding planning services and has/connected us with a wide range of wedding rentals for our big weekend. She was just an email, text, or phone call away, and answered all of questions. Don't hesitate to hire Tobey Nelson Events and Design! Thanks again for helping making our magical weekend happen =).

Tobey Nelson Events and Design's reply:

Thanks Ram! It was a highlight of my 2019 season working with you and V and your families. You all are wonderful people and I feel so honored to have been able to play a part. You & V have a very special spark. It was lovely to watch that become a marriage (twice!!). Thanks for these kind words, and all my best to you two!

Francie

Married on 06/23/2019

GORGEOUS flowers and lovely to work with

Tobey was a delight to work with from start to finish. She was flexible to adapt to all of the changes with the new covid rules, and all of the flowers were absolutely gorgeous. Would highly recommend her for any event! I was the coordinator for the wedding on Whidbey Island in September 2020 and the bride, groom and parents all were happy with the quality and service she provided.

Tobey Nelson Events and Design's reply:

Frannie! What a surprise! Thanks so much for these kind words, and I'm so glad to hear the clients were pleased! I will look forward to working with you again in the future!

Laura

Married on 06/19/2019

Tobey will make your wedding day blissful!

Tobey Nelson is organized, calm, caring, attentive and sharp. She uses an online "Master Plan" to organize all elements of a wedding. Even though she needed to travel by ferry to reach us, she was always punctual. Everyone involved in our wedding (and there were many friends volunteering) commented on how professional Tobey was. She is hard-working and a clear communicator. As soon as I handed everything over to Tobey, I could feel myself relax and the fun began. Perhaps the most valuable service she provided was buffering my husband and me from any wedding day "stress". She repeatedly reminded us that this was a sacred event and helped us stay focused on what was most important: our wedding ceremony and our love for each other. She even helped me through a stress-related medical issue on our wedding day. I knew that she had my back, no matter what came up. I could go on and on. So I will summarize by saying that hiring Tobey was one of the best decisions we made. We would highly recommend her to anyone getting married!

Tobey Nelson Events and Design's reply:

Laura, thank you so much for your sweet review! I was so honored to be a part of your & Mike's day - it was a really special and unique one that I will always remember! Glad I could help you! Best wishes for a very happy life together.

Christina

Married on 08/25/2018

We had an AMAZING experience with Tobey, Sara and her team! They made our wedding day look absolutely beautiful within a budget we could actually afford. She recommended options we did not even think of to help us stay within our means that did not detract from the beauty in any way on our big day. There wasn't a single thing that went wrong. We are so thankful and would 10/10 recommend!

Tobey Nelson Events and Design's reply:

Thank you so much, Christina!! I'm so grateful for your business and your kind words! Thanks for letting us be your wedding florists - it was fun, and an honor!

Rachel

Married on 08/17/2018

Tobey was amazing. I didn't have a great idea of what I wanted- just a few pictures on Pinterest and Tobey created everything as I had envisioned, but couldn't quite explain. She gave me a great estimate of the total cost of the project based on my estimate on the number of guests, tables, etc. Closer to the wedding, we talked on the phone for about an hour to get all the details settled (she is super fun). She spent a lot of time breaking things down for me and providing me multiple options and price points for things so that I could make sure I was getting the most for my money. On the day, she executed everything perfectly. I didn't have anyone for her to really coordinate with so I appreciate that she's proactive and knows what she's doing. She even stayed a little later to help people get on their boutonnieres when she found out I hadn't assigned anyone to that task. She really goes above and beyond for her clients.

Tobey Nelson Events and Design's reply:

Thank you for the kind words, Rachel! I'm so glad you loved what we created for you!

Nina

Married on 07/21/2018

Tobey is the best!

I can't possibly say enough good things about Tobey. She listened so well to what we wanted, and was fantastic about making recommendations for places to spend and save money on flowers. She created all our bouquets, 11 bouteniers, a few corsages, an amazing floral arch backdrop, a floral piece above our head table, and flowers for my hair. She was timely, flexible, and a great communicator. I would recommend her work to anyone!

Tobey Nelson Events and Design's reply:

Nina, thank you so much!! It was a pleasure to work with you! Best wishes for a lifetime of happiness!

Megan

Married on 06/30/2018

Tobey was amazing! Her floral arrangements and bouquets and decorations were stunning. She is truly an artist!

Tobey Nelson Events and Design's reply:

Megan, thank you so much for your kind words! I loved creating your wedding flowers, and you were so pleasant to work with. I wish you both the very best!

Gracie

Married on 06/30/2018

Tobey was amazing to work with. She communicated wonderfully, was organized, and so kind. We rented some decor from her for our wedding and we were so pleased with how everything looked and how they made our wedding into the event it was. Just beautiful! Thank you, Tobey!

Arianna M.

Married on 11/18/2017

The flower guru, Tobey!

Tobey was a dream to work with! She met me at a coffee shop in Seattle for our initial visit--and while I had some idea of what I wanted as far as floral arrangements, bouquets and boutonnieres, it was safe to say Tobey saw my deer in headlights look and was able to give me some great advice and ideas. She was able to guide me along this floral path in a relaxed, almost zen like journey and helped me hone in on what I truly wanted. I can honestly say I was blown away at by Tobeys creations! Tobey was so thoughtful, relaxed, professional and created BEAUTIFUL arrangements for my wedding. Thank you Tobey!!!!

+ 5

photos

Tobey Nelson Events and Design's reply:

Thank you Ari! It was so fun to work with you! Thank you for these kind words. I wish you all the best!

Lillian

Married on 09/30/2017

Tobey Nelson was born to be a wedding planner and florist. Whenever I felt stressed throughout my wedding planning process, Tobey was the source of calm I needed. She gave me suggestions from personal experience, based on relationships she had built with other vendors in the area. Tobey does not hold back her opinions, which is something I valued as a bride. I trusted her entirely with our wedding and everything went perfectly, from the timing of events to every last decoration. Her talents as a florist extend beyond raw beauty -- Tobey sources local and sustainable flowers and ensures the very best quality for her brides. Her ability to bring each bride's floral vision to life is incredible. I would recommend Tobey as both a planner and a florist to every bride, she is worth every (well-priced) penny!!

Tobey Nelson Events and Design's reply:

Thanks Lillian! You were a delight to work with, and I'm grateful for your business and your kind words!

Resa

Married on 09/21/2017

Tobey was an absolute joy to work with for my fall elopement. I was going for a fall inspired bouquet and she nailed it! I was in LOVE with my bouquet and she made the perfect boutonniere to match. When it was time to pick up the flowers, she explained to my husband and I the best way to store them the evening before our elopement. We really appreciated it since I was a bit nervous we would ruin her amazing work. But her guidance helped! I would work with Tobey again in a heartbeat. She's so kind, honest, responsive and talented. I highly recommend her.

Tobey Nelson Events and Design's reply:

Oh my gosh Resa! The honor was mine! I loved this opportunity and I'm so glad you loved your bouquet - I was pretty psyched for it too!!

April

Married on 09/16/2017

I cannot put into words how much I recommend Tobey Nelson Events & Design! I hired Tobey to do all the florals for my wedding at the Hollywood Schoolhouse in Woodinville, WA. Working with Tobey was beyond easy and more than I could have hoped for. When planning my wedding I did a ton of research on vendors and asked many of my friends as well for their recommendations. Tobey was recommended to me by a friend. After looking at her website and emailing with her, I knew her style would totally capture what I was dreaming of.
Tobey was very responsive throughout the entire process. She was so easy to work with and super talented! She clearly knows her flowers and is very passionate about her business. I sent her a collection of photos of the style of floral design I wanted early on and she basically took it from there. It was almost too easy! As an Interior Designer, I had a detailed and particular design style in my mind for what I wanted. She delivered a design that was beyond what I was dreaming of! I met with her just once and knew right away that I was in good hands and that she "got" the look I wanted. She worked with me to come up with a design that fit my budget. She had some great ideas on how to reuse florals between the ceremony and reception that allowed me to get all the florals I wanted and stay within my budget.
Tobey has a great eye for design aesthetics and literally I have her to thank for how beautiful my ceremony and reception turned out. Everyone was raving about the flowers. She took care of all the wedding party flowers and all the flowers used to decorate the venue (ceremony, reception tables, cake flowers, cocktail tables, welcome table, head table, etc.) I was so blown away the day of my wedding to walk around and see it all come together. Beyond the amazing flowers she sourced, she sourced all the various elements I wanted for the design and décor (pedestals, vases, arbor, candle holders, etc.) Above all, her personality is so delightful!

Tobey Nelson Events and Design's reply:

April, what a lovely review! I really enjoyed collaborating with you to craft a very beautiful event. You've got great taste and were a pleasure to work with. Thank you so much for letting me play a part in your special day!

Anna

Married on 08/26/2017

Tobey helped us with our day-of coordination and did all of our flowers. She made our wedding day so easy! Leading up to the day she was such an amazing resource for all of our questions and provided regular check ins that were invaluable (not to mention the many random sanity checks along the way). The flowers were stunning and she made sure everything went smoothly - which meant we could actually enjoy the day with zero stress. Cannot say enough to recommend Tobey!

Tobey Nelson Events and Design's reply:

Thanks so much, Anna! You were a pleasure to work with and I'm so glad my services were helpful to you!

Shannon

Married on 08/19/2017

Tobey was both our wedding coordinator and our florist for our wedding. She was absolutely fabulous. She met with us three times throughout the planning process and helped us stay focused on what we needed to be doing. She also gave plenty of advice along the way on local vendors and design. We always felt like Tobey was keeping our best interests in mind so the wedding felt like us and we didn't pay more than we needed to. The day of the wedding, Tobey hit the right balance of being silly and fun, and taking charge so we didn't have to worry about any tiny details (or herding our family/friends). Tobey's flowers were stunning and easily some of the best flower bouquets and center pieces that I have ever seen. The flowers were all local or from within WA state, which was also important to us. We spent about $1700 on her wedding coordinator services and an additional $2500 on flower/design. I would definitely recommend Tobey for both wedding planning and flowers!

Tobey Nelson Events and Design's reply:

Thanks so much, Shannon! I loved working with you and B - one of the highlight events of my summer! Sending love and best wishes for a long & happy life together!
Are you interested?
Send a message