Last question!
Who has said "I can't wait to marry you" most recently?

Bonus points if you text or call your fiancé(e) right now to tell them!!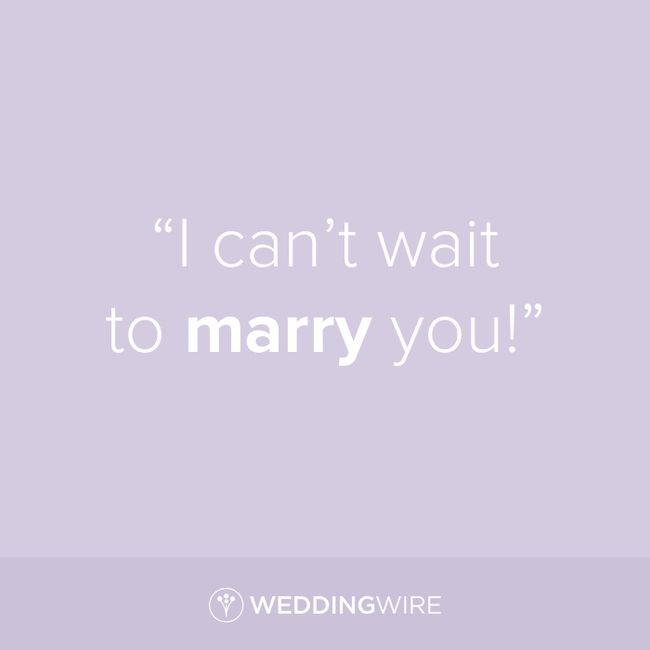 Thanks for playing "Who said it?"!! We hope you enjoyed those questions!
If you missed answering any of the questions, just click here to start over from the beginning: "Who said it?"
And if you liked these questions, make sure to check out Your wedding in numbers! Round two! Fill in the blank! and Firsts!