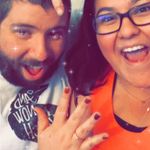 Liz, on April 11, 2020 at 1:41 AM

Posted in Etiquette and Advice 68
My FH and I have been having the discussion about how we will pay for our wedding. We want to keep it simple and fairly cheap. I am a teacher and he is a support manager at Walmart. We don't make a ton of money. His mom made a comment to him that it's traditionally the brides father who pays. A bit
...
My FH and I have been having the discussion about how we will pay for our wedding. We want to keep it simple and fairly cheap. I am a teacher and he is a support manager at Walmart. We don't make a ton of money. His mom made a comment to him that it's traditionally the brides father who pays. A bit of background on both our family's, they are not rich by any means. Both middle class family that get by. I was a little off out with her comment. I for one didn't really want to do the whole wedding thing. I lost my mom a few years back and thinking of planning a wedding without her breaks my heart. So I am all for a quick trip to Vegas and be done with it. He wants a big wedding and reception. He is all about going 50/50 from both of us but his mom is not. Has anyone else had this issue? Any ideas on how I can possibly handle this tactfully?
Show all
A smaller wedding and bigger reception solves nothing. It's the reception that costs the bulk of the money because that's where the food and drink are.

Most of the suggestions above are about details. You keep the cost of the wedding/reception down by keeping the guest list down, since you pay for the food and drink per person. And you keep the price of the food and drink down by not having the reception at a meal time. Forty people for cake and punch at three in the afternoon is tens of thousands of dollars cheaper than 150 people for dinner and dancing at seven at night.

Another serious savings is not having a wedding party, which (among other things) means no rehearsal and no rehearsal dinner.

And no one needs a five thousand dollar dress....

You and your fiancé pay for your wedding. Politely ignore your future mother-in-law; it's not 1945 anymore.

However, I don't think you should be paying thousands of dollars for a big wedding he wants and you don't. Working out a reasonable compromise is good practice for being married. (Hint: 200 people is not a compromise.)
WeddingWire celebrates love
...and so does everyone on our site!
Learn more
Groups
WeddingWire article topics