According to some instagram calendars - today is national kissing day! In honor of the holiday, today we'll be talking all about the ceremony kiss, your first kiss, clinking for kisses, and more!
Let's talk about the ceremony kiss! Do you have a plan for "the kiss"? Have you talked about it or even practiced? 😘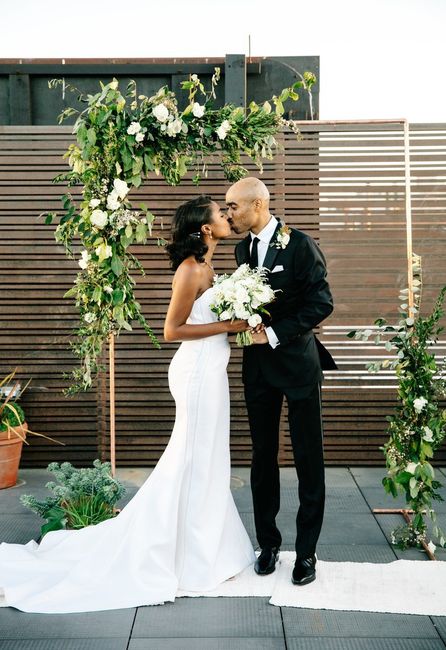 Photo by Jenn Emerling
Next Question: What color lipstick?
Previous Question: What's your opinion on PDA?