Once you're officially pronounced married, what song will send you back down the aisle? Maybe you want to set the mood for the party at the reception, or maybe you want to celebrate to the song that you first danced to when you met. What song will play you out after you say "I do"?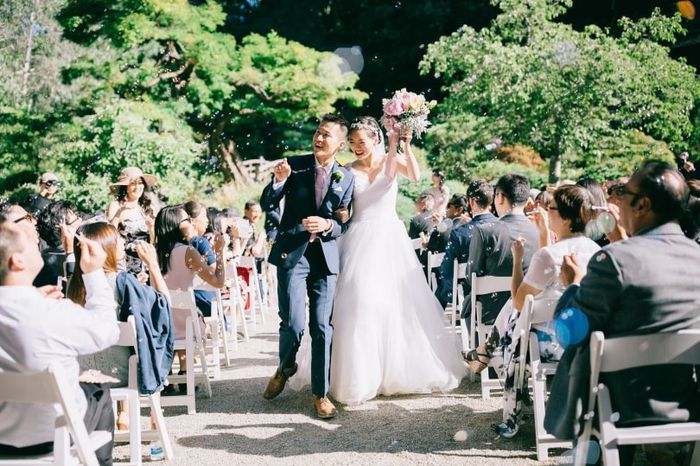 Photo from Perfectly Bubbly Events in California
Let us hear more about your wedding music taste in these discussions: What song are you walking down the aisle to?, What's the one wedding song you're tired of hearing?, and What's your first dance song?