How much do you buy into this southern wedding superstition ?
Southern folklore says that if you bury a bottle of bourbon at your ceremony site, you'll ensure great weather on the wedding day! It needs to be a full and unopened bottle of bourbon, and buried upside down for "maximum weather persuasion". There are two different beliefs on when you should bury the bottle - some say exactly one month prior to your wedding, others say on a day with beautiful weather you want to replicate. Either way - after the "I dos" the newlyweds go dig up the bottle and enjoy it with everyone to celebrate its success!
Will you bury the bourbon to beg for sunny skies? Married folks - did burying the bourbon keep the rain at bay?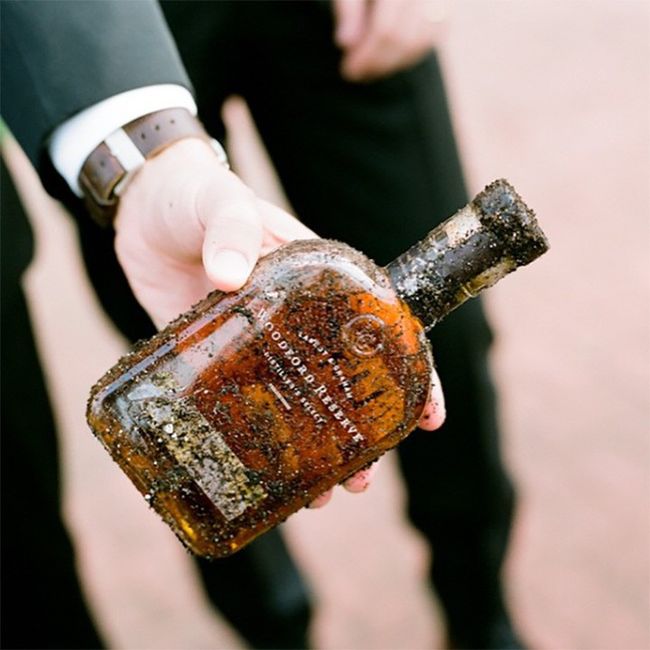 Photo by Jen Fariello Photography LLC in Charlottesville, VA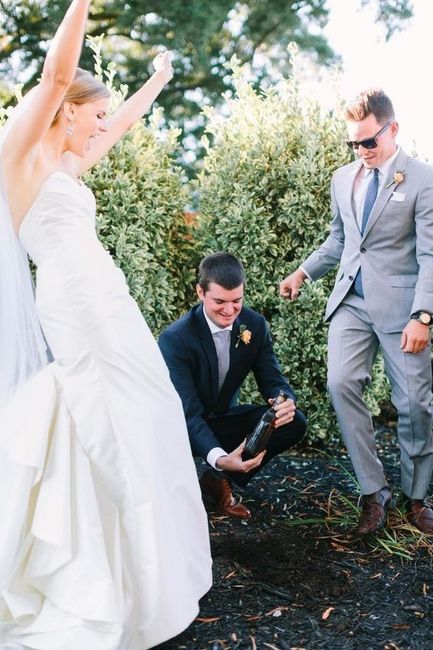 Photo by Nicki Metcalf Photography in Richmond, VA
Next Question: Knives as a wedding gift?
Previous Question: Something old, something new, something borrowed, and something blue…