What are you planning to eat for breakfast and lunch on your wedding day?? You won't believe how many people totally forget to feed themselves (and their wedding party) on the wedding day!
Are you planning on some quick and easy take-out? Having your wedding party place sandwich orders someone can pick up? Or are you planning your wedding day meals around foods that are easy on your stomach, don't make you bloat, or to fuel up for a full night of dancing?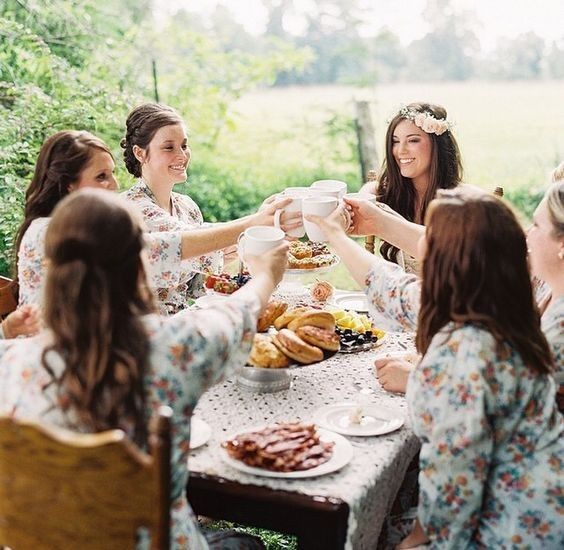 :: Pinterest
Looking for some expert advice? Check out Exactly What to Eat Before Your Wedding and Here's What to Avoid Eating (and Drinking) the Week Before Your Wedding !