How surprised were you by your proposal?? 💍 Were you totally shocked? Were you surprised by how, when, or where it went down, but had a feeling it could be soon?
Or did you have more than a strong hunch (or personal knowledge!) that the big question was on the way?? Did you prep for the moment with extra primping, waterproof mascara, or a fresh coat of nail polish?
Share how surprised you were, or how much you surprised your fiancé(e)!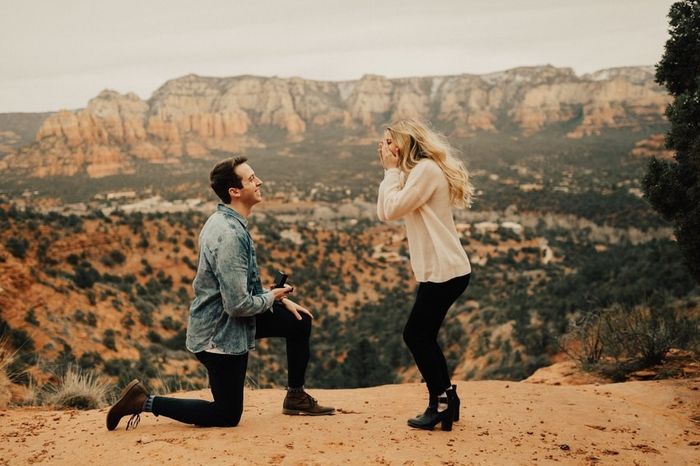 Photo by Olivia Markle

⭐
Don't forget to share your #JustSaidYes moment with
@weddingwire
for a
chance to win $10,000 towards your wedding!
💰