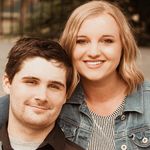 Still trying to decide about my June wedding 😫
We still have not made a decision about our June 6th date. So, I need opinions. If it were you, would you feel comfortable attending a June wedding outdoors with about 60-70 guests and tables and chairs spread out to where nobody is very close to each other? We are in Ohio.
Latest activity by Lex, on May 2, 2020 at 8:58 PM
Hi! I'm June 6. In the Midwest. We cancelled and are holding a private ceremony. Our venue was city owned and when I told them we'd be cancelling it, they were relieved. They didn't want to tell me they thought it best to cancel. We have several high risk family members and all my family is out of state. They weren't coming even if the states re-opened because they didn't think it's safe. From what I heard, even if events are allowed it'll likely be 10-20 people and under allowed to gather.

Honestly I WOULD feel comfortable. Especially since things are starting to open back up in my area (PA). Personally I'm just done being scared about this virus. If you can social distance and it's outside I think you're good to go😊

I would feel comfortable. I'm ready to start doing stuff again!!! I would love to attend anything at this point. In my area things are starting to reopen today and Friday. I'm just so done with being scared and letting the virus rule our lives that's not how life works in my opinion.

We postponed our May 30 wedding because even my fiancé and I weren't comfortable being around a crowd of people that soon. The last thing we wanted was a guest getting sick because they attended our wedding. All of my guests were very relieved that we postponed. I think if you have a wedding in early June, you should scale your guest list way back (10 people). It sucks so much, I know. Wishing you all the best!

Personally, I'd be totally comfortable, especially if I was a local. But, if I'm an out-of-towner, I might not come - NOT because I don't feel safe, but I wouldn't spend the money to fly somewhere to attend a wedding while everything else (shops/restaurants/attractions) are closed or limited. But if your guest list is majority of those within the state, I say go ahead!

Unless things dramatically change by June, I would not be comfortable and would want to wear a mask. But I am a PA working in a hospital so have different views than some people. I live in Ohio and would be extremely surprised if a gathering that large would be allowed in early June. Sorry you are having to make this tough decision, best wishes to you

This is exactly why we will probably be cutting down out ceremony to just immediate fam, because I don't feel comfortable going to any gatherings right now, and I don't see that changing for a while. I just heard directly from our town offices that they won't even be opening until at least June, so I'm assuming that means gathering restrictions might still be in place. Currently does your state have a cap of how many people can gather right now? Currently our state is max 10 people!

Hi, mine is mid July in the Midwest and yes I would feel comfortable because it is outdoors. My wedding will be in an event space with an adjoining terrace and my 75 max guest will be able to freely move about. Not to mention the venue itself is large with a large amount of space even in the halls. Spacing will be the key in these upcoming months. Good luck!


I would not.


I am in a hot spot, and, even though I am missing people so badly I'm having dreams about them, I do not foresee June being safe enough to attend gatherings of that size.


Honestly, it's more a matter of keeping an eye on the graphs of your state, and the states your guests might be coming from... unfortunately, I think a lot of places aren't doing as well as we'd all like.


Good luck.


WeddingWire Administrator

August 2013

Hi Ally,

I'm sorry that you're in this tough position of determining what might be safe for your wedding. I agree with the PP. I think a lot depends on where you are, where your guests are traveling from (and how they're traveling--driving preferred for obvious reasons), and how comfortable they will feel making the trip for a 70- to 80-person wedding. Have you reached out to any of your family and friends to ask? I wonder if sending a quick/simple survey or poll would be helpful.

Personally, I would not feel comfortable at a large gathering in early June. I'm in MN, and our shelter-at-home order has been extended through mid to late May. If I had to guess, I expect that social distancing (at a minimum) will be recommended much longer than that. Our COVID-19 cases, which have been pretty low comparatively, are now expected to peak in July. I'm not living in fear, but I'm trying to do my part to stay home and avoid unknowingly spreading the virus. Of course, local recommendations and predictions seem to change every day.

One thing is certain: You are not alone. Here are three other discussions with June brides:

june Couples Postponing due to Covid-19: Encouragement

June 6, 2020 brides- talk to me!


June Brides... how many are holding on?


I hope you can make the decision that feels right for YOU!


I live in PA and Gov Wolf just said no gatherings over 25 until your region or county is in the "green zone" (his version of phase 3). I don't know what the Ohio guidelines are looking like, just thought I'd provide that frame of reference.

I am from NY and my hometown just lost several people to the virus in the past week. So no, I don't think I'll feel comfortable going to a large gathering for at least another few months. It's different for different areas, though. Of course nowhere else in the U.S. has been as impacted as NY.

I wouldn't, especially since things are just now opening up and honestly I think the infection rate is going to get worse. I would either cut it to immediate family or postpone it entirely.
WeddingWire celebrates love
...and so does everyone on our site!
Learn more
Groups
WeddingWire article topics