Who doesn't love a good sparkler picture?? Are you still into this exit trend, or has it become too popular?
Do you think sparkler send offs are overrated or underrated?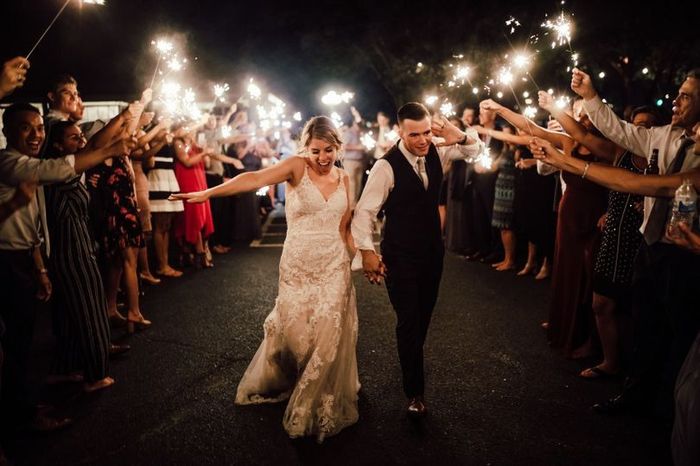 Photo from OnCue Events in Atlanta, GA
Thanks for weighing in! If you missed any of our questions, you can see the full list here: Overrated or Underrated?
And make sure you didn't miss our recent games: All The Small Things, Style Showdown, and You or your fiancé(e)?