How long is the train on your wedding dress?? Is your train long, sweeping, and dramatic? Or are you keeping it a little more dance-floor friendly? Is your train short or long?
Are you keeping it on the shorter side?
Photo by Katie Stoops Photography in Harrisonburg, VA
Or letting it trail behind you?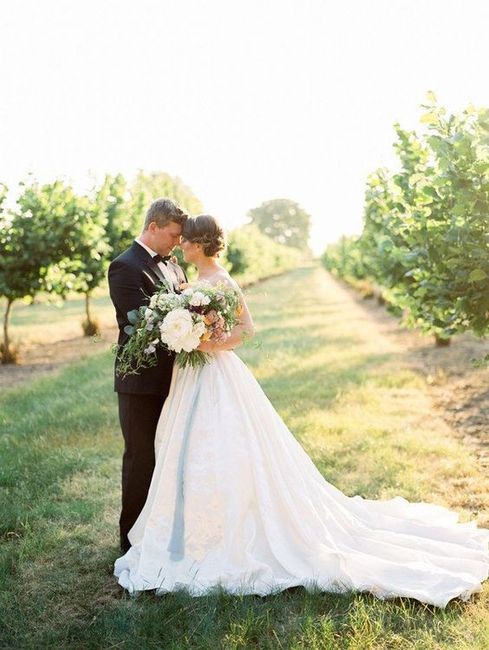 Photo from Event Crush in Springfield, OR
Next Question: Short or Long Veil?
Back to the Beginning: Short or Long?