This week has been a productive wedding week but also a wallet busting one, oh well, it happens. I ordered half of my bridal party metal water tumblers for bachlorette and wedding weekend use. I also started putting their coffee mugs together (dollar tree coffee mugs and vinyl name stickers) and am going to complete those tonight.
I also received our Welcome poster and Signature drink signs from Zazzle and framed them using sale frames from Michael's.
Welcome to our Celebration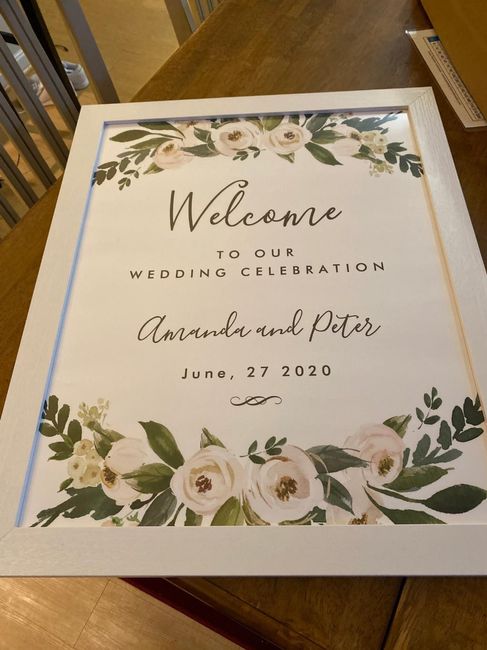 Care for a Signature Drink?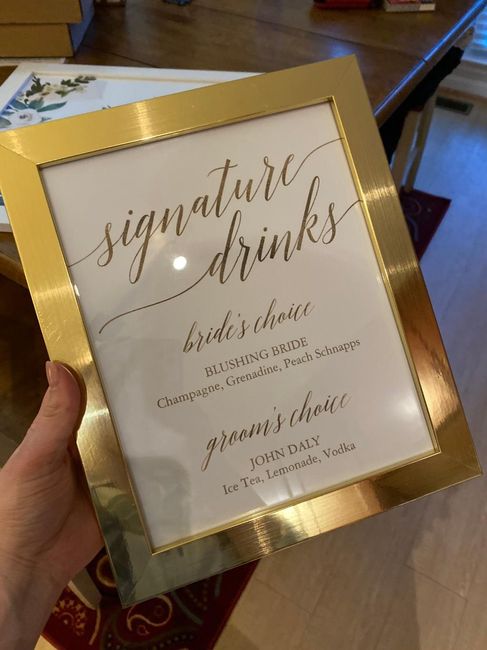 My mom and I also put together the mid-aisle arrangement along with an arrangement that will go along with our baskets full of bottled water and our introduction to the wedding party sign.
Right Aisle Arrangement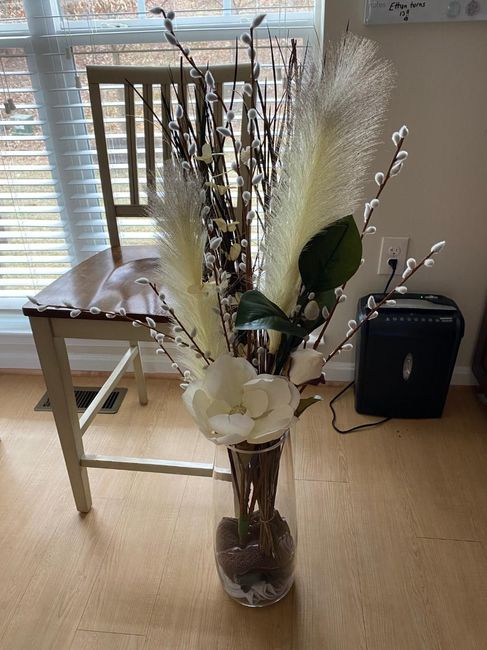 Left Aisle Arrangement
Basket arrangement
The floral's will be placed in floral foam and surrounded by a mix of white sand and natural stones at the bottom of the vases, we will also spread the dried grasses around more that day also. These are just to see for height and arrangement purposes.
We only need to complete the cocktail table decorations (3 high tops) and we are done with all the DIY floral!! Our florist will be making everything else including bouquets, centerpieces, boutonniere's, arch display, and a few more decorative arrangements.
Feel's SO GOOD to get a lot of this stuff done. Happy Planning y'all!!